At least 5 dead, others missing in New Zealand volcano eruption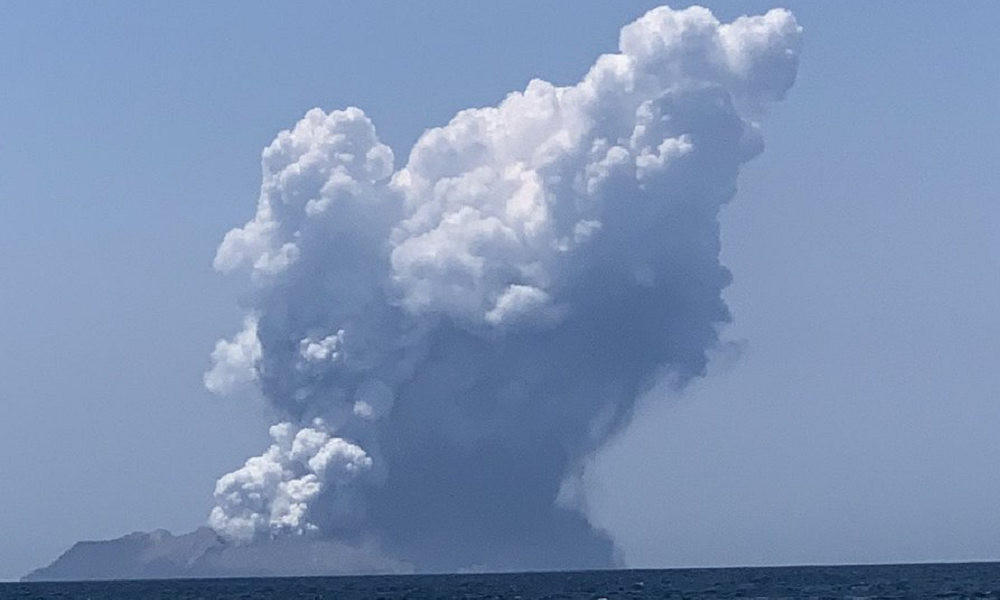 A volcano on White Island off the coast of New Zealand has erupted while dozens of tourists were visiting the area, killing at least five people and injuring 18 others, local officials and witnesses say. More than 20 others could still be missing.
The eruption began at 2:11 p.m. on Monday when footage showed a huge plume of smoke rising from the island, which is also known as Whakaari, in the Bay of Plenty. It followed an increase in activity over the past few weeks, but there were no signs that an eruption was imminent.
"Our monitoring data shows that there was a short-lived eruption that generated an ash plume to ~12,000 ft. (3,657 meters) above the vent," GeoNet volcanologist Geoff Kilgour said. "Ash fall appears to be confined to the island and we do not expect more than a minor amount of ash to reach East Cape in the coming hours."
White Island is uninhabited, but the site is popular with tourists and webcam images which were taken just moments before the eruption showed a group of people near the crater. A photo taken 10 minutes earlier showed a second group, but it's unknown where they went.
Deputy Commissioner John Tims, the national operation commander at New Zealand police, said around 50 people were on or near the island when the volcano erupted. "Unfortunately, I can confirm there are five people now deceased from the eruption on White Island," he said in a 9 p.m. update.
Tims told reporters that 23 people were evacuated from the island in the immediate aftermath of the eruption, including five people who succumbed to their injuries. He said up to 27 people were "potentially" still missing, but no rescue operation was taking place on Monday night due to safety concerns.
There was no immediate word on the identities or nationalities of those killed, but officials said 24 Australian tourists were believed to have been on the island. Many of those were likely from the cruise ship Ovation of the Seas, which left Sydney last week and arrived in New Zealand on Monday morning.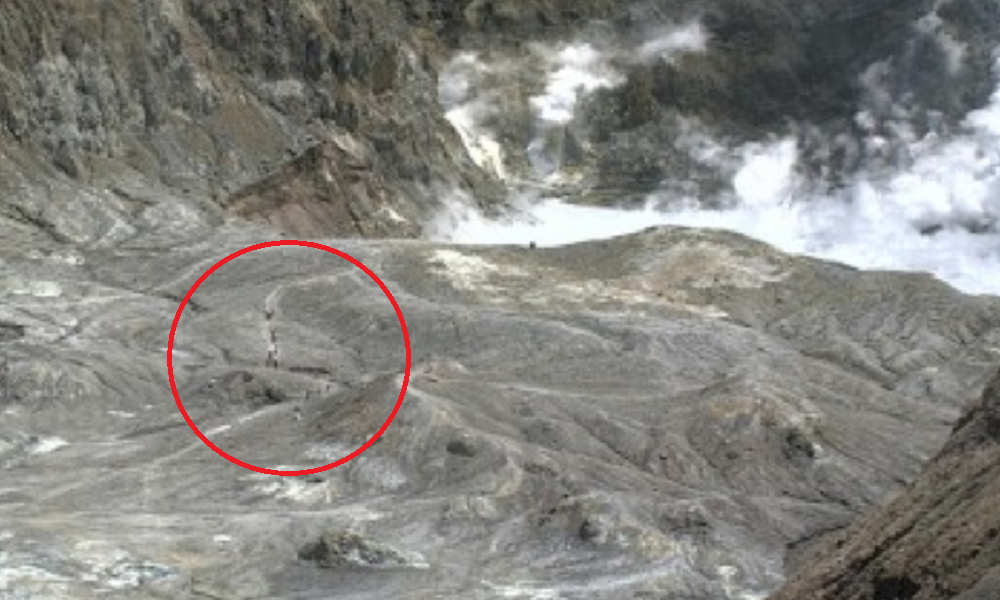 WATCH: Dramatic video shows moment volcano erupts at White Island in New Zealand; an unknown number of people are missing pic.twitter.com/Ei8uMysms4

— BNO News (@BNONews) December 9, 2019