Russian Prime Minister Mishustin tests positive for coronavirus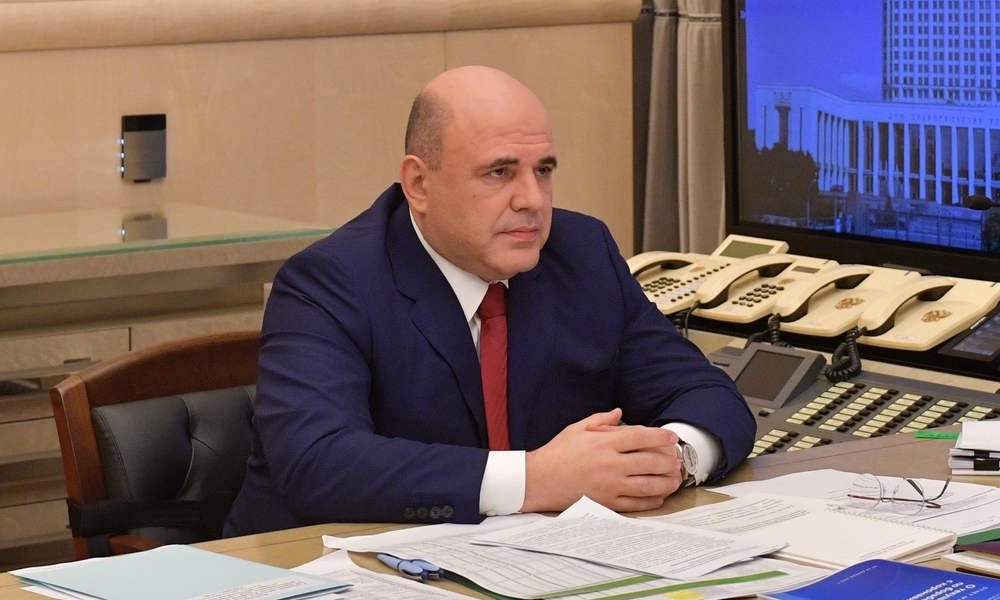 Russian Prime Minister Mikhail Mishustin has been hospitalized after testing positive for COVID-19, the disease which is caused by the novel coronavirus. He will be replaced by his deputy until he has fully recovered.
"It has just been revealed that my coronavirus tests have come back positive," Mishustin said on Thursday night, as quoted by the TASS news agency. He made the announcement during a video conference with Russian President Vladimir Putin.
"The government will continue working as normal. I plan to be in active contact via phone and video calls on all key issues," the 54-year-old prime minister said.
Mishustin recommended that First Deputy Prime Minister Andrey Belousov be named acting prime minister, which Putin accepted. "I would like to wish you a speedy recovery, get well soon," Putin said as he signed an executive order to appoint Belousov.
Speaking to the Russian people, Mishustin urged them to stay at home to help curb the spread of coronavirus. "I ask you to remember that the date when our country can return to full-fledged life depends on the discipline and willpower of every one of us. Look after yourself and your loved ones," he said, according to TASS.
Mishustin was taken to a medical facility after the briefing.
Thursday's news came just hours after Russia reported 7,099 new cases of coronavirus, taking the country's total to more than 100,000, of which half are in the capital Moscow. Russia has reported 1,073 deaths from coronavirus.
Earlier this week, Putin said coronavirus restrictions must be enforced and maintained through at least May 11 and warned that the country had not yet passed its peak. "The daily number of new cases of identifying the disease has relatively stabilized. But this should not calm us down and the situation remains very tense," Putin said, according to TASS.