Dutch crime reporter Peter R. de Vries shot in Amsterdam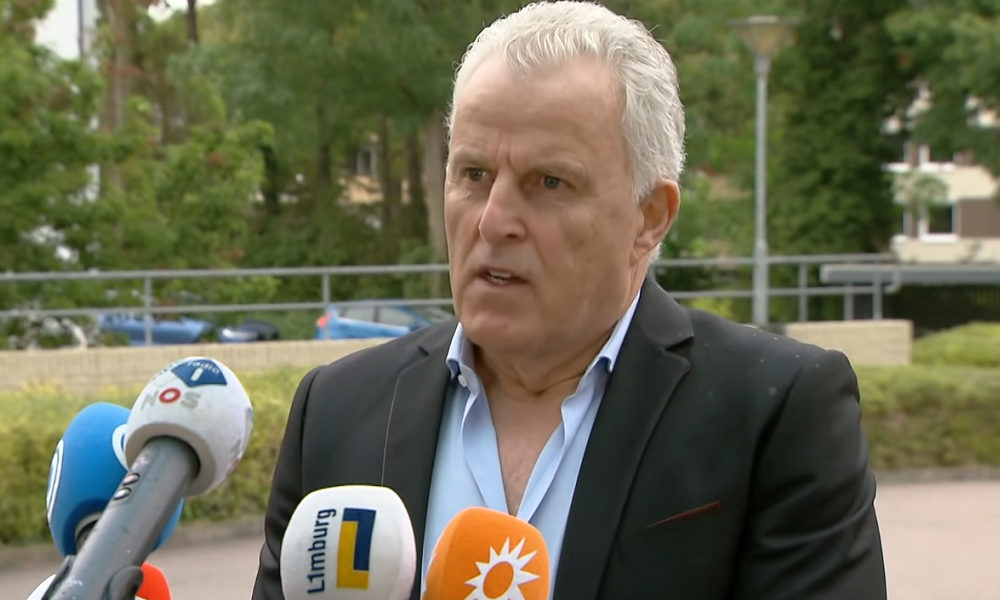 Dutch investigative journalist and crime reporter Peter R. de Vries, whose work includes Natalee Holloway's disappearance and high-profile cases linked to organized crime, has been shot and seriously injured in Amsterdam, officials say. Three suspects have been taken into custody.
The shooting happened just before 7:30 p.m. on Tuesday after De Vries appeared on the entertainment TV show RTL Boulevard. Video from the scene showed him lying motionless on the street, suffering from what appeared to be a gunshot wound to the head.
"At this moment we only know that he is seriously injured and fighting for his life," Amsterdam Mayor Femke Halsema said at a late-night press conference, which provided no further details about his condition. A video taken by a witness showed CPR being performed on De Vries, who is 64.
Police spokesman Frank Pauw confirmed that De Vries had been shot at "close range" and that a possible getaway vehicle was quickly identified based on information from witnesses.
"The getaway vehicle was stopped on the A4 highway, near Leidschendam, and two suspects were arrested. We think this includes a possible shooter," Pauw said. "A third suspect was arrested at another location, in Amsterdam, and his role is still being investigated."
Dutch politicians expressed their shock at Tuesday's shooting, which police described as a "cowardly act."
"The attack on Peter R. De Vries tonight in Amsterdam is shocking and incomprehensible," Prime Minister Mark Rutte said. "An attack on a brave journalist, and therefore an attack on press freedom, which is so essential for our democracy, the rule of law, our society."
A possible motive for Tuesday's shooting was not immediately known.
De Vries is one of the most well-known journalists in the Netherlands and has covered many cases, including the 1983 kidnapping of beer magnate Freddy Heineken, the disappearance of Natalee Holloway in 2005, and the case surrounding Ridouan Taghi. This made him a known target in the criminal underworld.
Near the scene of the shooting:
Veel mensen proberen toch in de buurt te komen. Politie heeft zojuist linten gespannen. pic.twitter.com/DgtQ5A9Lah

— Vincent Triest (@VincentTriest) July 6, 2021
2 arrests being made on a highway near The Hague:
Aanhouding door zwaarbewapende agenten op de #A4 #Leidschendam #politie #aanhouding https://t.co/QJQSpXdXjd pic.twitter.com/BubpR7YSsN

— Regio15.nl (@regio15) July 6, 2021