At least 13 inmates die in Ecuador prison riot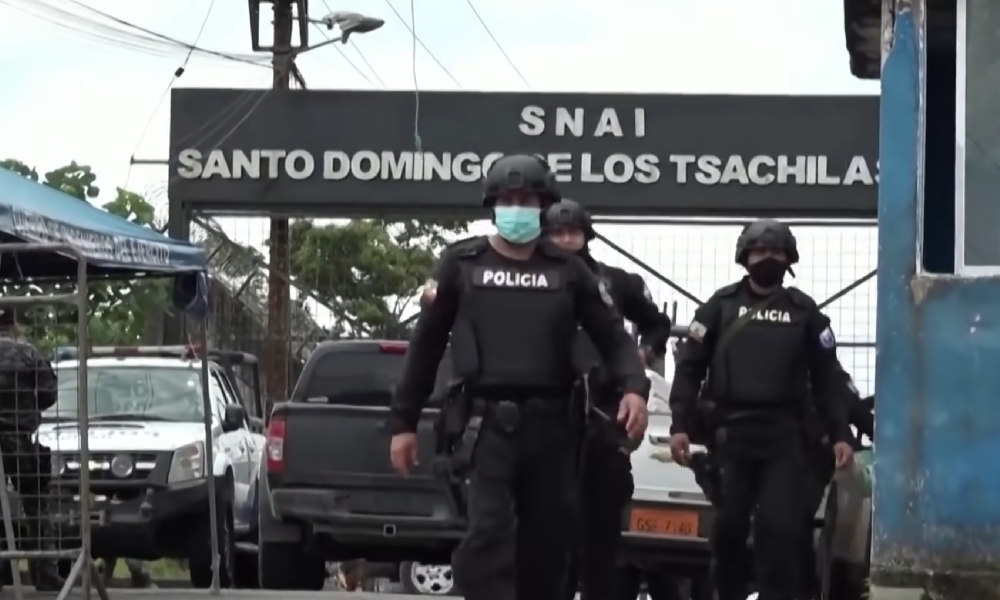 At least 13 inmates have died in a prison riot in central Ecuador, local officials say, just months after dozens of people died at the same prison. Some of the inmates appeared to have been beheaded.
The incident was reported at 3:30 p.m. on Monday when officers received a report of a fight at the Bellavista prison in Santo Domingo, about 75 kilometers (46 miles) southwest of Quito, the nation's capital.
The penitentiary system said at least 13 inmates were killed and 2 injured. Images shared by local media showed that some of the inmates were mutilated and beheaded.
The prison system reported around 6 p.m. that the Armed Forces and the National Police had retaken control of the prison, with no casualties among the security forces. No information has been released about those responsible for the violence.
Monday's incident adds to a series of riots and brawls in Ecuador's prison system. The same prison in Santo Domingo was the scene of a massive riot in early May in which 44 inmates died.