Twitter briefly suspends Breaking911 news account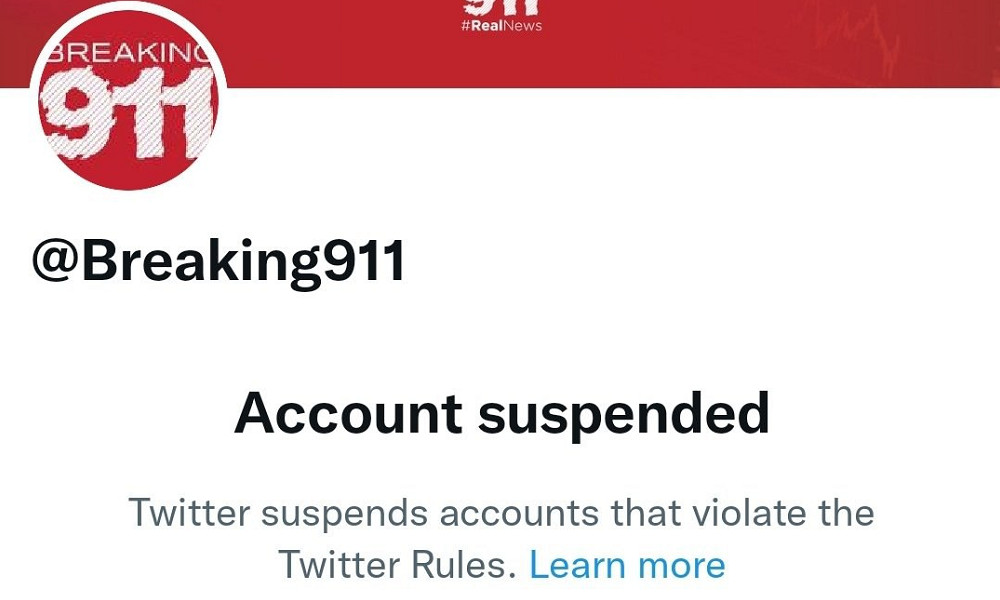 Breaking911, a popular news account on the social networking website Twitter, was suspended on Wednesday night, but the "permanent" ban was quickly reversed.
Co-founder Grant, whose last name is unknown, said he was notified on Wednesday night that @Breaking911 had been permanently suspended for violating Twitter's rule against ban evasion.
"B911 has never been banned from the platform," Grant said. "The account had nearly 1 million followers and we have been providing the news service for over 12 years."
About an hour later, just after 9 p.m. ET, the account came back online. It remains unclear what exactly prompted Twitter's ban and its subsequent reversal.
"We quickly appealed and the suspension, which has since been lifted," Breaking911 said in a tweet. "Thanks to all our followers who reached out!"
Breaking911, which calls itself "America's #1 Alternative News Source," joined Twitter in September 2011 and has amassed nearly 1 million followers. It also has more than 770,000 followers combined on Instagram and Facebook.
Breaking911 has been criticized in the past for posting inaccurate and misleading news, as well as stories that cater to a right-wing audience. It's unclear who is behind the account though its location says "Nashville."