Strong earthquake hits off Taiwan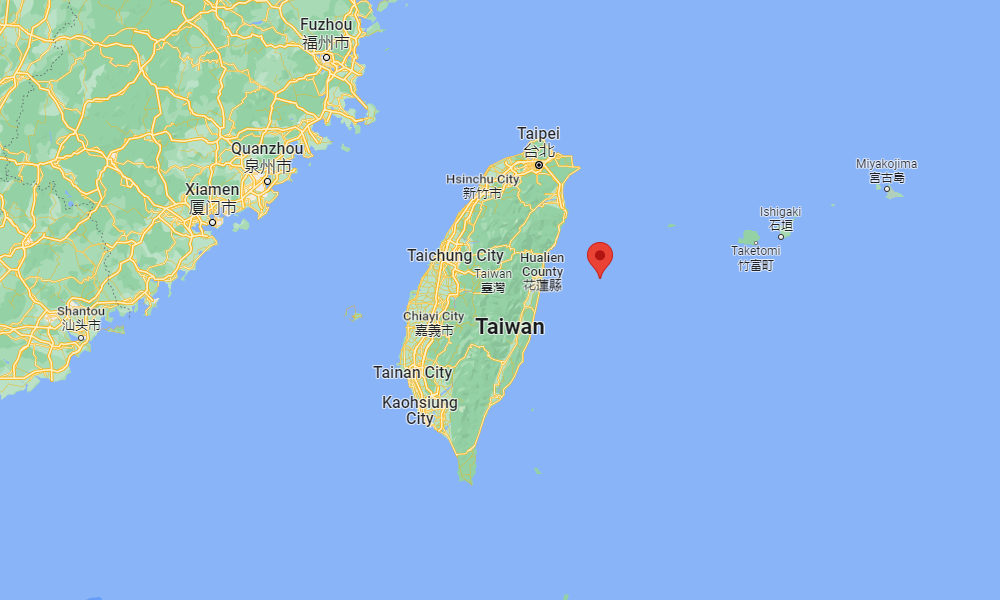 A strong earthquake with a preliminary magnitude of 5.9 has struck off the coast of eastern Taiwan, seismologists and residents say. Shaking was felt as far away as Taipei.
The earthquake, which struck at 3:24 a.m. local time on Tuesday, was centered about 59 kilometers east of Hualien County on the east coast of Taiwan. It struck at a depth of 18 kilometers, making it a very shallow earthquake.
Taiwan's Central Weather Bureau put the preliminary magnitude at 5.9. It said an intensity of four out of seven – meaning moderate shaking – was felt in Heping in Hualien County and Yilan City in Yilan County. Light shaking was felt in Taipei.
The U.S. Geological Survey (USGS) put the magnitude slightly lower, at 5.7.
There were no immediate reports of major damage or injuries after Tuesday morning's earthquake. There is no threat of a tsunami.
Taiwan, located along the so-called Pacific Ring of Fire, is occasionally hit by moderate to strong earthquakes. A powerful 7.6-magnitude earthquake struck central Taiwan in 1999, killing at least 2,297 people and injuring nearly 9,000 others.