8 people shot at Shreveport, Louisiana home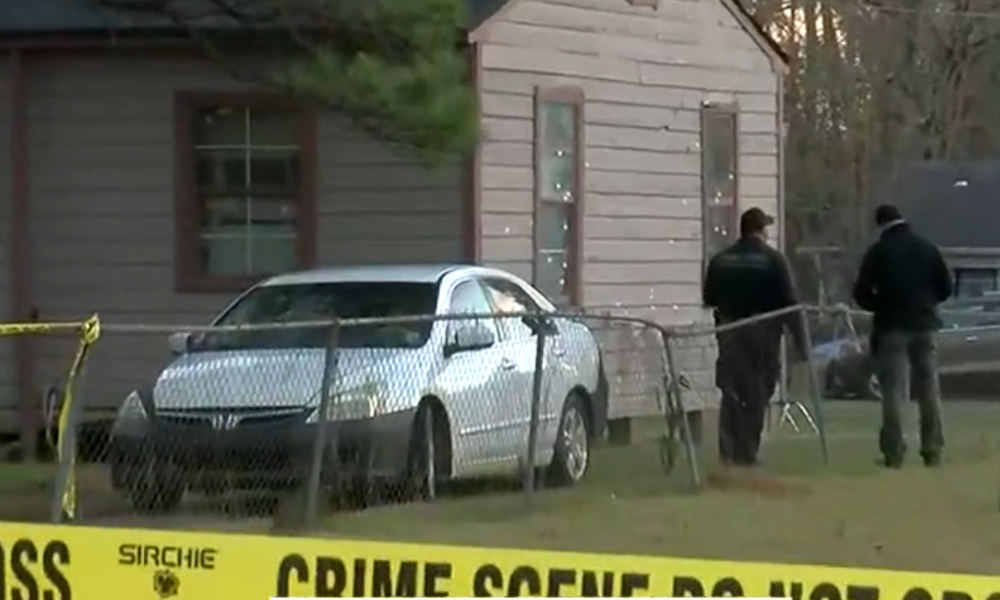 At least 8 people are injured, including children as young as three, after a home in Shreveport, Louisiana was fired upon, officials and witnesses say. Family members believe the shooting is gang-related.
The incident happened just before 2 p.m. on Sunday when officers were called for a shooting in the 1600 block of Sugar Street, which is part of the city's Martin Luther King Jr. neighborhood.
"When officers got here they discovered that in fact it was a shooting," Police Chief Wayne Smith said. Eight people who were inside the residence, including three children, were injured and taken to hospital.
Those injured include a 3-year-old boy who was shot in the chest, a 3-year-old girl, a 5-year-old girl and a woman who was shot in the eye. The boy, the woman, and two other adults were said to be in critical condition.
No arrests were immediately made in connection with Sunday's mass shooting, which Smith described as a possible drive-by shooting. A reporter at the scene saw at least 38 evidence markers for shell casings.
Police provided no information about a possible motive but a relative of the victims said they believed the shooting was gang-related and carried out in retaliation against three cousins who weren't at the house.
"It makes me extremely angry that someone would take it upon themselves to try to hurt anyone, but to shoot just recklessly into a home… the kids that were in there had no idea," Police Chief Smith said at a press conference.