Asteroid to pass Earth in one of the closest encounters ever recorded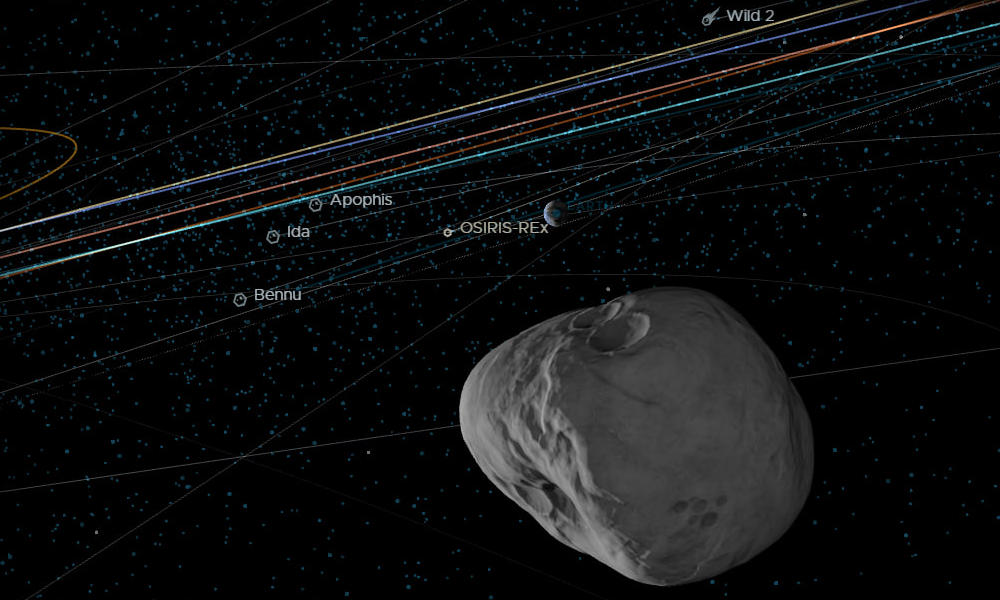 An asteroid which was discovered by a Crimean astronomer last week will zoom past Earth on Thursday night in one of the closest encounters ever recorded, NASA says. The space rock, which is roughly the size of a delivery truck, is not expected to hit.
The asteroid, 2023 BU, was discovered last Saturday by amateur astronomer Gennadiy Borisov at his personal observatory in Nauchnyi on the Crimean peninsula. Additional observations from around the world have allowed astronomers to determine its likely orbit.
NASA's Scout impact hazard assessment system quickly ruled out an impact with Earth but still predicts an "extraordinarily close approach," Davide Farnocchia, a navigation engineer at NASA, said on Wednesday. "In fact, this is one of the closest approaches by a known near-Earth object ever recorded."
2023 BU is expected to zoom over the southern tip of South America at 7:27 p.m. ET on Thursday at a height of only 3,600 kilometers (2,200 miles), about 10 times closer than the communication satellites circling overhead.
The asteroid is relatively small: about 11.5 to 28 feet (3.5 to 8.5 meters) across, or roughly the size of a box truck. If it somehow reached Earth, it would turn into a fireball and largely disintegrate in the atmosphere, although some of the bigger pieces could fall as small meteorites.
But while the asteroid will miss Earth, its future trajectory is expected to be significantly altered by the planet's gravity.
"2023 BU will come so close that its path around the Sun is expected to be significantly altered" due to our planet's gravity, NASA said in a statement, adding that the asteroid's orbit around the Sun will likely increase from 359 days to 425 days.