Alaska Amber Alert: Ahmiri Chaney missing after woman found dead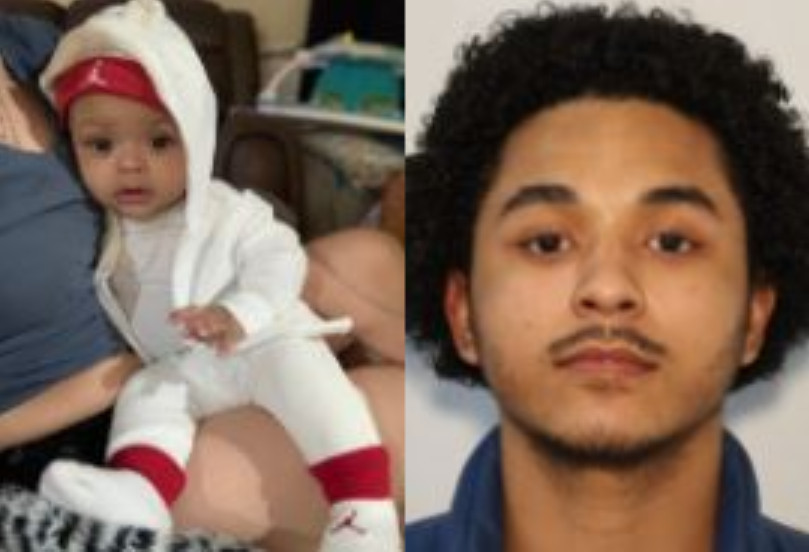 An Alaska Amber Alert has been issued for 8-month-old Ahmiri Chaney after a woman – thought to be his mother – was killed at a home in Anchorage, local officials say. Anyone with information is urged to call 911 immediately.
The incident happened at about 8:57 a.m. on Friday when officers were called to a residence in the 6000 block of East 12th Avenue in Anchorage. When they arrived, they found a deceased woman with trauma to the upper body.
"8-month-old Ahmiri Chaney, who also lives in the residence, has not been located," police said in a statement. "Efforts to locate the whereabouts of Ahmiri and his father, 23-year-old Eric Chaney Jr., have been unsuccessful."
Eric Chaney is described as a 23-year-old black man with brown hair and brown eyes, standing 5 feet 8 inches tall and weighing 150 pounds. He was last seen wearing a dark ski mask, a light colored hooded sweat shirt with the Chicago Cubs logo on the sleeves and dark pants.
Ahmiri is described as an 8-month-old Alaska Native boy with brown hair and brown eyes, weighing approximately 25 pounds.
"Do not approach the suspect," police said.
Anyone who sees Ahmiri or Chaney is urged to call 911 immediately, or call the Anchorage Police Department at (907) 786-8900 if you have any other information that could help investigators.
This is an amber alert. Please check back or follow @BNONews on Twitter as details become available. If you want to receive breaking news alerts by email, click here to sign up. You can also like us on Facebook by clicking here.