Woman killed by alligator while walking dog in South Florida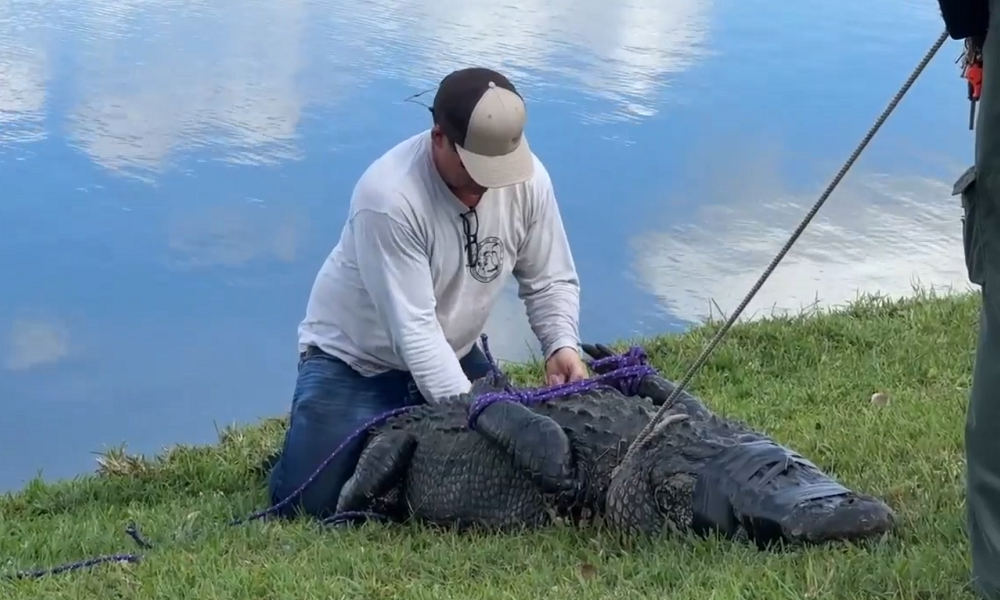 An 85-year-old woman has died in an alligator attack at a retirement community in Fort Pierce, Florida, local officials and witnesses say. The woman was trying to save her dog.
The incident happened just after noon on Monday when the woman was walking her dog next to a pond behind Picante Circle, which is part of the Spanish Lakes Fairways retirement community in Fort Pierce.
Neighbors told WPTV News that the alligator first attacked the dog, and when the woman tried to get the dog away from the reptile, she too was attacked. The dog survived.
St. Lucie County Sheriff Ken Mascara said the alligator was nearly 11 feet (3.3 meter) long, weighing 600 to 700 pounds (270 to 320 kg). The gator was captured and pulled from the water about two hours later.
"Our prayers go out to the loved ones of the victim and the Spanish Lakes' residents who knew the victim and witnessed the attack," Sheriff Mascara said. The victim's identity was not immediately released.
An estimated 1.3 million alligators live in Florida but serious attacks are relatively rare.
An elderly woman was killed in July 2022 when she fell into a pond and was attacked by two alligators at a golf course in Englewood. This followed an attack in Largo in May 2022, when a man was killed while trying to retrieve frisbees from a lake.