Equatorial Guinea declares outbreak of Ebola-like Marburg virus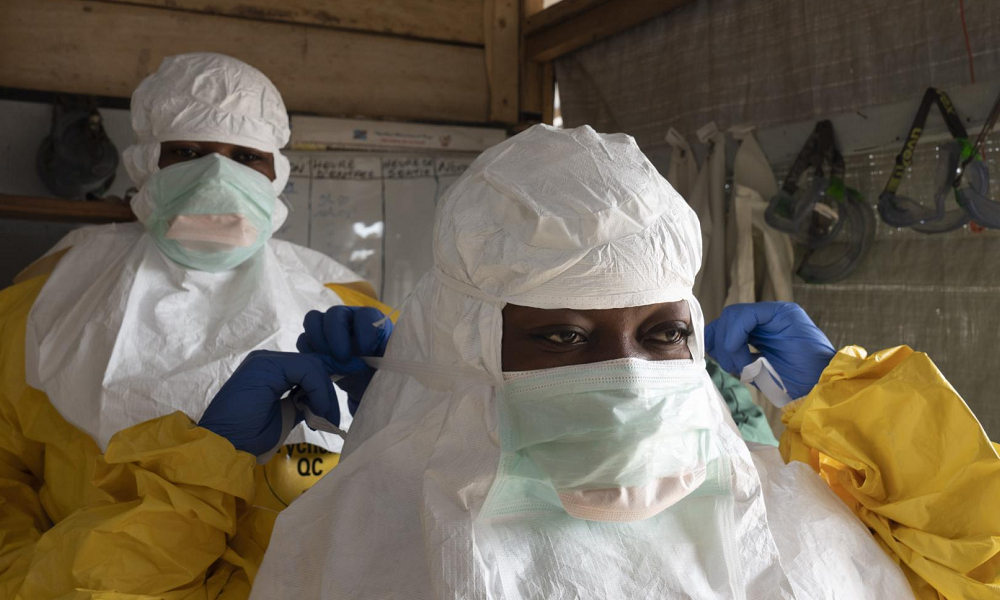 An illness which has killed at least nine people in Equatorial Guinea has been identified as Marburg, a highly infectious and deadly Ebola-like virus for which there's no vaccine, officials announced Monday.
The outbreak was first detected last Tuesday, affecting people who went to a funeral ceremony in Kie-Ntem province, which borders Cameroon and Gabon. It prompted a local lockdown and restrictions along the border with Cameroon.
One of the eight samples which were sent to the Institut Pasteur laboratory in Senegal has since tested positive for Marburg virus, the World Health Organization said on Monday. The other results were not yet known. Samples were negative for Ebola, Lassa, Dengue and Yellow Fever.
So far, Equatorial Guinea has reported 25 suspected cases, including 9 deaths. Their symptoms include nose bleeds, fever, fatigue, joint pain and blood-stained vomit and diarrhoea.
"Marburg is highly infectious," said Dr. Matshidiso Moeti, WHO's Regional Director for Africa. "Thanks to the rapid and decisive action by the Equatorial Guinean authorities in confirming the disease, emergency response can get to full steam quickly so that we save lives and halt the virus as soon as possible."
Marburg virus disease is a highly virulent disease that causes haemorrhagic fever and has a case fatality ratio of up to 88%. It's in the same family as the virus that causes Ebola.
Illness caused by Marburg virus begins abruptly, with high fever, severe headache and severe malaise. Many patients develop severe haemorrhagic symptoms within seven days. Human-to-human transmission is possible through direct contact with bodily fluids, surfaces and materials.
There are no vaccines or antiviral treatments approved to treat the virus. However, supportive care – rehydration with oral or intravenous fluids – and treatment of specific symptoms, improves survival. A range of potential treatments, including blood products, immune therapies and drug therapies, as well as candidate vaccines with phase 1 data are being evaluated.
"Advance teams have been deployed in the affected districts to trace contacts, isolate and provide medical care to people showing symptoms of the disease," WHO said in a statement. "Efforts are also underway to rapidly mount emergency response, with WHO deploying health emergency experts."
Equatorial Guinea's health ministry said a health alert has been declared for Kie-Ntem province and the Mongomo District in neighboring Wele-Nzas province. The lockdowns in the affected area has been extended and more than 4,300 people have been quarantined.
Only a few cases of Marburg were reported during the past 10 years and the current outbreak in Equatorial Guinea appears to be the biggest one since at least 2012, when the virus infected 18 people in Uganda. The biggest outbreak happened in Angola in 2004-05, killing 227 out of 252 cases.