Strong 6.8-magnitude earthquake hits Tajikistan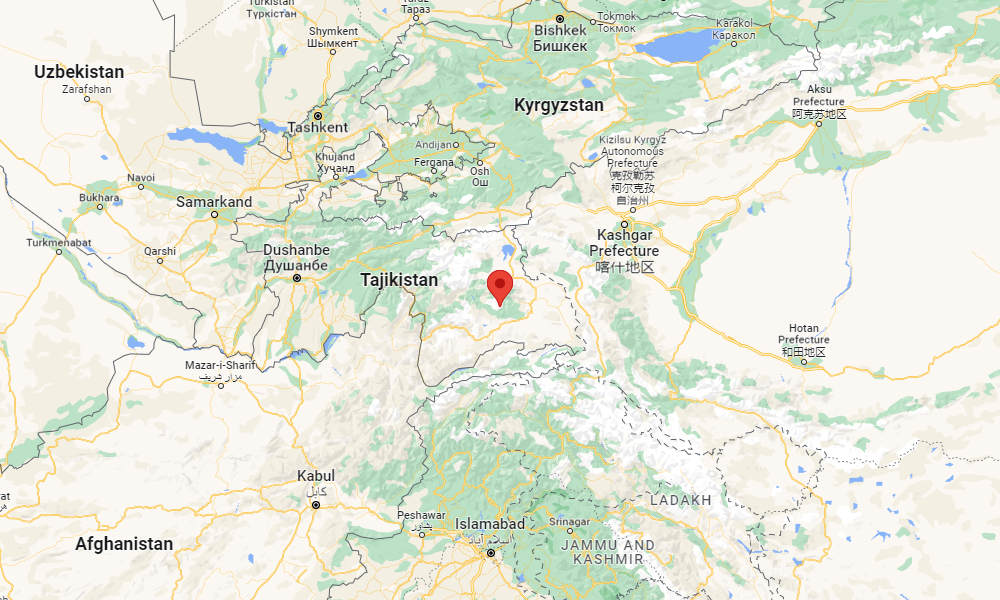 A strong earthquake with a preliminary magnitude of 6.8 has struck eastern Tajikistan, with shaking felt as far away as China and other neighboring countries, seismologists say.
The earthquake, which struck at 5:37 a.m. local time on Thursday, was centered about 66 kilometers (41 miles) west of Murghab, a small town in the Gorno-Badakhshan region of Tajikistan.
The U.S. Geological Survey (USGS) said the earthquake had a preliminary magnitude of 6.8 and struck about 20 kilometers (12 miles) below the surface. The China Earthquake Administration put the magnitude significantly higher, at 7.2.
There were no immediate reports from the affected region, which is sparsely populated, but computer models from the USGS show that significant casualties are unlikely.
An estimated 21,000 people near the epicenter may have felt "moderate" to "strong" shaking, according to the USGS.
Strong earthquakes in Tajikistan are relatively uncommon. A powerful 7.4-magnitude earthquake struck the Tajikistan-Uzbekistan border in October 1907, killing at least 12,000 people. Another earthquake, in 1911, killed at least 90 people.