2 migrants found dead, 15 injured inside train car in Texas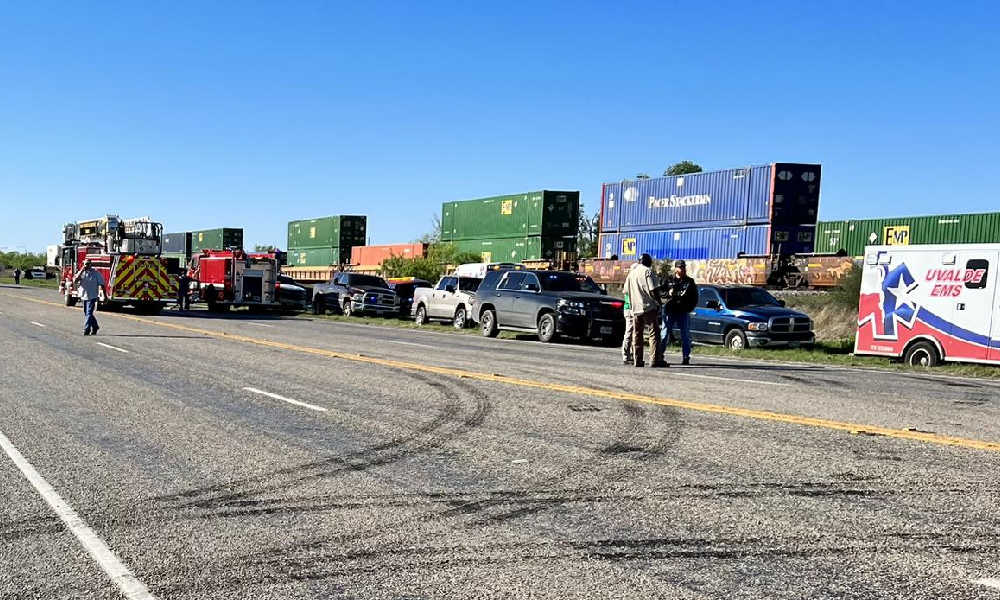 At least two migrants have died and 15 others have been injured after suffocating inside a train car near Uvalde, Texas, officials reported. 12 of the injured have required hospitalization.
Uvalde County authorities received a 911 call on Friday at 3:50 p.m. reporting that "numerous" migrants were suffocating inside a train car. Border Patrol was able to stop the train near the town of Knippa.
Uvalde police found 15 migrants inside the train car, which was later confirmed to be 17 by Mayor Don McLaughlin.
Two of the migrants were declared dead on scene. Five of the injured were transported to hospitals in San Antonio via helicopter, while the others were transported to local hospitals or treated on site. According to KSAT, citing the Uvalde Police Chief, many of the migrants were found unresponsive and the causes are currently unknown.
Uvalde County is located in southern Texas, 80 miles west of San Antonio and near the border with Mexico. In May 2022, the county experienced a mass shooting at Robb Elementary School, leaving 22 dead, including 19 students aged 9 to 11, two teachers, and the shooter.
In June 2022, 53 migrants were found dead inside a trailer in San Antonio, caused by exposure to heat and asphyxiation. It is the deadliest smuggling incident of its kind in United States history. In 2017, 39 migrants were also found unconscious in a trailer in San Antonio, with 10 fatalities.