Grand jury investigating Trump cancels meeting, delaying possible indictment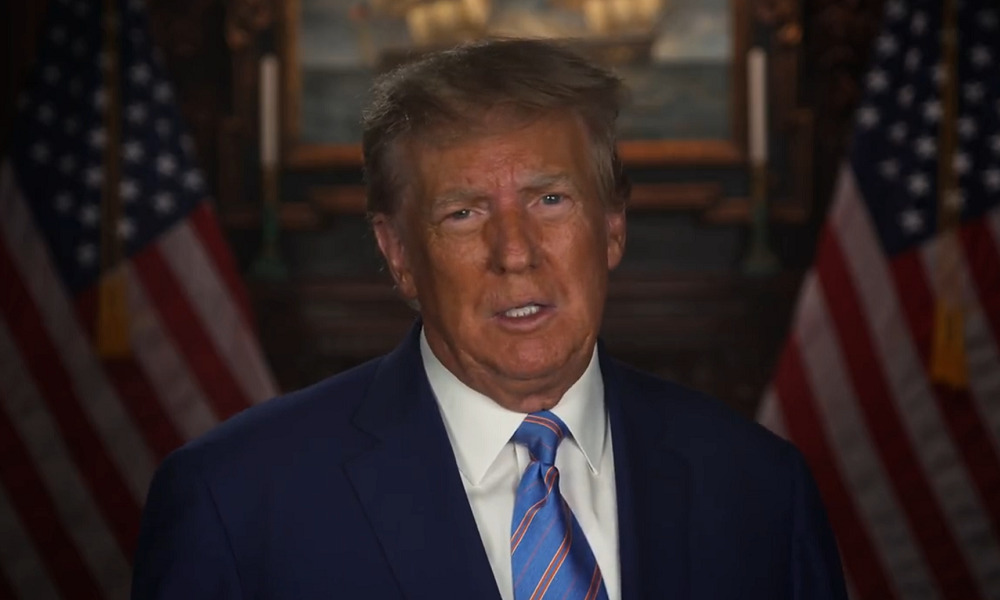 The grand jury investigating former U.S. President Donald Trump has canceled Wednesday's planned meeting, delaying a vote on a possible indictment by at least a day, if not longer.
The grand jury was due to meet at 2 p.m. ET on Wednesday to hear from at least one more witness, but the meeting was called off just a few hours before it was scheduled to begin. The reason was not immediately known.
Many observers have been waiting for a possible indictment of the former president, who is being investigated in connection with money paid to two women to keep quiet about alleged sexual encounters.
The grand jury in Manhattan typically meets on Mondays, Wednesdays and Thursdays. If the jury is unable to vote on Thursday, then the vote would be delayed until Monday at the earliest.
Last week, Trump said he believed his arrest was imminent, citing "illegal leaks" from the Manhattan District Attorney's Office. He also called for protests, but so far there have been no significant rallies in support of the former president.
Former Trump lawyer Michael Cohen has said he was working at Trump's direction when he arranged payments totaling $280,000 to porn star Stormy Daniels and Playboy model Karen McDougal to keep quiet about alleged sexual encounters.