U.S. Senator Mitch McConnell taken to hospital after fall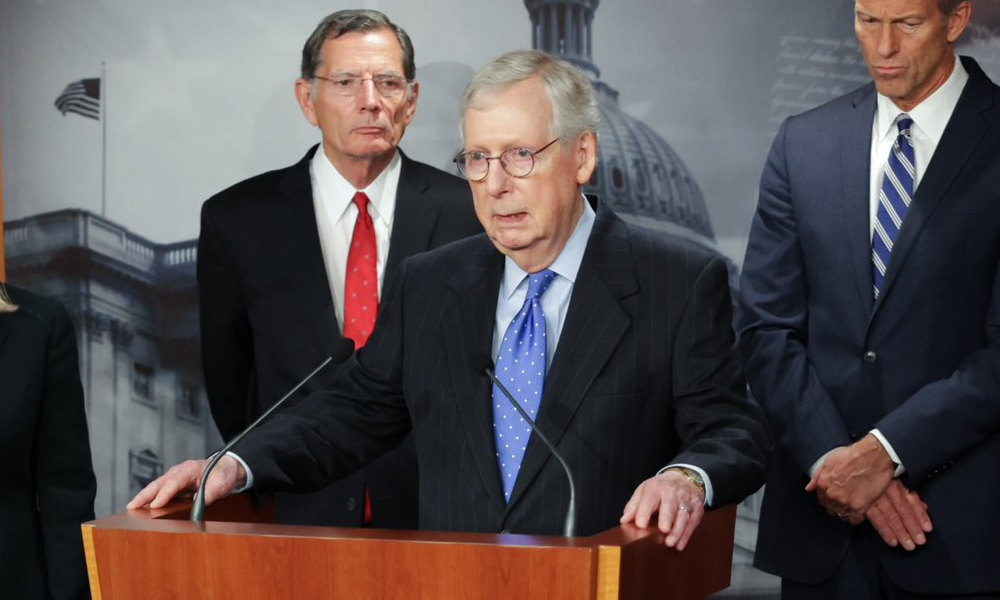 U.S. Senator Mitch McConnell, the Senate Minority Leader, has been hospitalized after falling at a Washington, D.C. hotel, his spokesman says. The extent of his injuries were not immediately known.
"This evening, Leader McConnell tripped at a local hotel during a private dinner," his spokesman said on late Wednesday night. "He has been admitted to the hospital where he is receiving treatment."
Punchbowl News, citing unidentified sources, said the 81-year-old senator was attending an event at the Waldorf Astoria DC hotel when he fell. There was no immediate word on his condition.
"Sandy and I are praying for Leader McConnell's speedy recovery and look forward to seeing him back in the Capitol soon," U.S. Senator John Cornyn, a Republican from Texas, said in a statement.
McConnell, from Kentucky, is one of the most senior lawmakers in the Republican Party. He first came to the U.S. Senate in 1985 and held numerous positions. He has served as Senate Minority Leader since 2021.
McConnell, who survived childhood polio, experienced several health issues over the years. He underwent triple heart bypass surgery in 2003 due to blocked arteries and, in 2019, fractured his shoulder when he fell at his home in Kentucky.