Fire kills at least 29 at Beijing hospital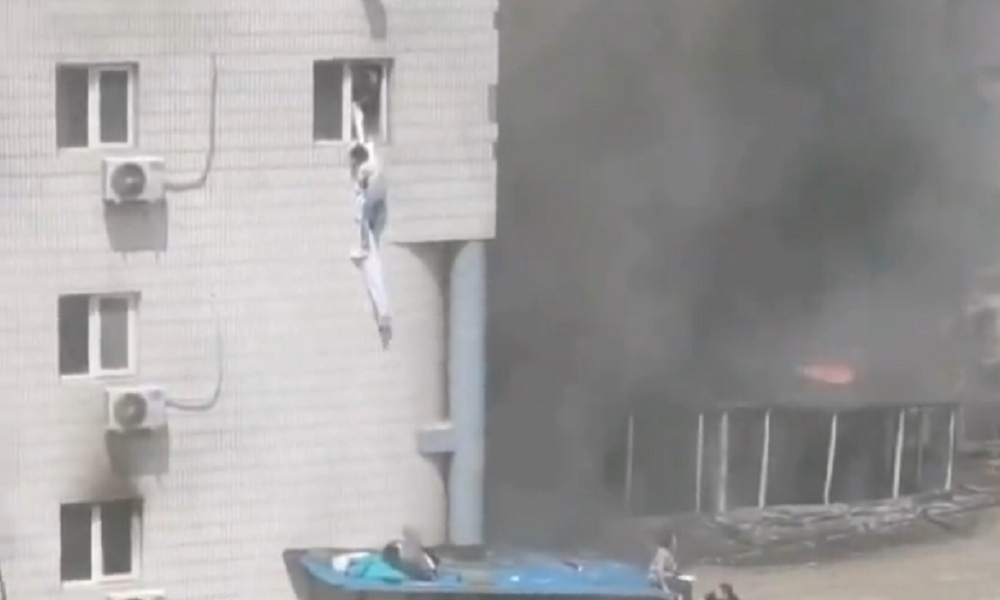 A fire has broken out at a hospital in China's capital Beijing, killing at least 29 people, local officials say. Dozens more were rescued and taken to other hospitals.
The incident began at 12:57 p.m. on Tuesday when emergency services were called for a fire at Changfeng Hospital in Beijing. The fire was quickly contained and extinguished by 1:33 p.m.
Footage from the scene showed people tying bed sheets together to escape the fire. Other people, some of them doctors, were forced to climb onto airconditioning units on the wall outside their windows.
One witness said some of those who were holding on to airconditioning units either fell or were forced to jump.
State-run media reported that 142 patients were evacuated and transferred to other hospitals for treatment. As of 1 a.m. Wednesday, at least 29 people were confirmed to have died, including 26 patients, a nurse, a medical assistant and a family member.
The cause of the fire is being investigated.
4月18日,北京丰台♀长峰医院住院部……突发事件。 pic.twitter.com/Iv06F22U3T

— 吴文行wenxingwu (@wuwenhang) April 18, 2023
Twenty-one people have died as of 6 p.m. in Beijing after a fire broke out in a hospital. The open fire at the scene has been extinguished, and on-site rescue work was over. 71 patients were evacuated and transferred.

The cause of the accident is under further investigation. pic.twitter.com/NqMAZ0hDrO

— Ifeng News (@IFENG__official) April 18, 2023