3 Minnesota police officers shot while responding to domestic call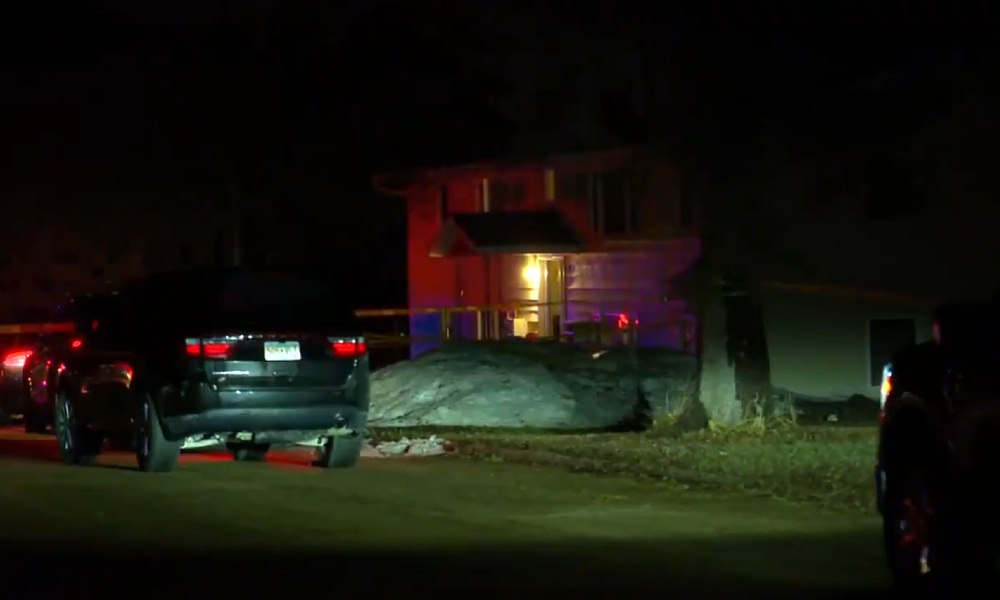 Three police officers have been shot while responding to a domestic incident in western Minnesota, according to authorities. One of the officers was killed.
The incident happened at 7:30 p.m. when a team of officers responded to a domestic call at a home in Cyrus, a small community in Pope County about 75 miles west of St. Cloud.
During the apprehension of the suspect, three officers were shot, the sheriff's office said in a statement. Two are deputies from the Pope County Sheriff's Office and one is an officer from the Starbuck Police Department.
At least one of the officers – a deputy from the sheriff's office – was killed in the shooting. A procession of police vehicles was seen taking the deputy's body to the medical examiner's office.
There was no official word on the conditions of the other two officers. West Hennepin Public Safety identified the fallen officer as Pope County Deputy Josh Owen.
It also remained unclear what happened with the suspect, but the sheriff's office said there is no longer a threat to the public.
"The Bureau of Criminal Apprehension is assisting in the investigation, and law enforcement will provide additional information when available," the sheriff's office said.
A procession has just arrived at the Midwest Medical Examiner's Office in Ramsey, Minn. with the body of a fallen Pope County deputy after he and two other law enforcement officers were shot while responding to a domestic incident in Cyrus.

More info: https://t.co/fSfNg8Ijca pic.twitter.com/tAWNPRWHfg

— MN CRIME | Police/Fire/EMS (@MN_CRIME) April 16, 2023