5 people shot at store in Puerto Rico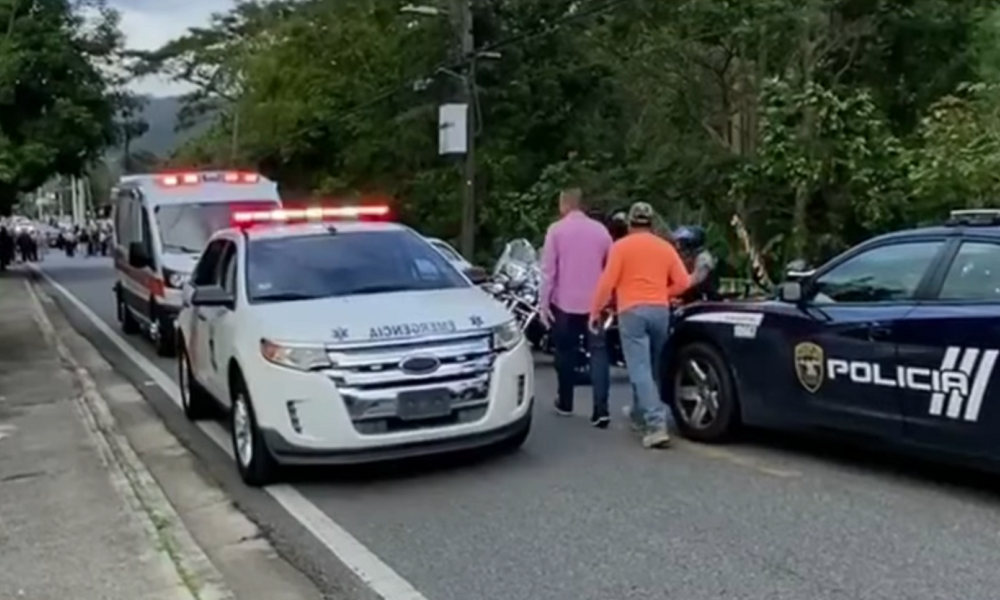 Five people have been shot, three fatally, at a store in southern Puerto Rico, local officials say. The suspect fled the scene in a car and no arrests were immediately made.
The incident happened at 4:08 p.m. on Monday when officers were called for a shooting at El Campesino, a small grocery store and café on Highway 179 near Guayama, a city on the southern coast of Puerto Rico.
A statement from police confirmed that five people were shot, including three people who were pronounced dead at the scene. The other two were taken to hospital in stable condition.
The victims have not yet been identified but were described as about 40 to 50 years old. A photo from the scene showed the five victims lying in pools of blood near the entrance to the store.
Police said the five victims were at the business when someone opened fire from a blue SUV. There was no word on a possible motive and no arrests were immediately made.
Puerto Rico has reported 140 murders so far this year, which is down from 171 for the same period in 2022. Monday's incident is the second mass shooting in the U.S. territory this year. The other one happened in February, when two adults and a child were killed.