Deep 7.0-magnitude earthquake hits off Indonesia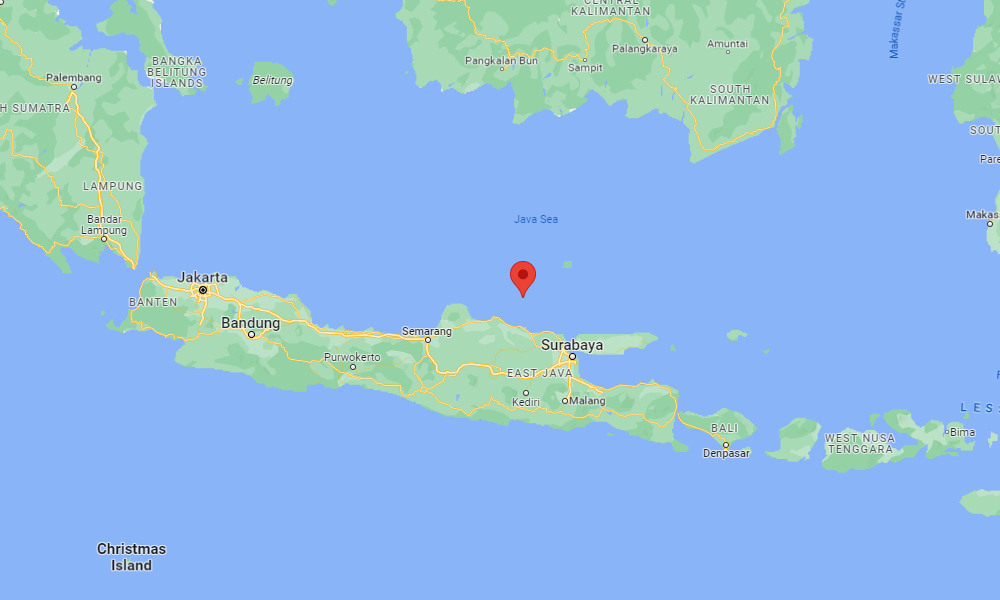 A powerful but deep 7.0-magnitude earthquake has struck off the coast of the Indonesian island of Java, seismologists and residents say. There is no threat of a tsunami.
The earthquake, which struck at 4:55 p.m. local time on Friday, was centered in the Java Sea about 65 kilometers (40 miles) north of Tuban, or 130 kilometers (81 miles) northwest of Surabaya.
The U.S. Geological Survey (USGS) said the earthquake had a preliminary magnitude of 7.0 and struck about 594 kilometers (369 miles) below the seabed, making it a very deep earthquake.
More than 44 million people could potentially have felt the quake, the USGS said, but the great depth significantly limited the impact and no regions were exposed to strong shaking.
"Because the source of the earthquake is very deep, the shaking was felt across a large area, throughout Java, Bali to Nusa Tenggara," said Daryano, the head of Indonesia's earthquake and tsunami center.
There is no threat of a tsunami.
Indonesia is on the so-called 'Pacific Ring of Fire', an arc of fault lines circling the Pacific Basin that is prone to frequent and large earthquakes.
A 9.1-magnitude earthquake, one of the most powerful earthquakes ever recorded, struck off Sumatra's west coast in December 2004, causing a massive tsunami which hit countries across the Pacific, killing at least 227,898 people.
More recently, a powerful 7.6-magnitude earthquake struck the Banda Sea near Indonesia and East Timor, damaging hundreds of homes and injuring several people. There were no reports of fatalities.