At least 4 dead, 32 injured in shooting at Alabama birthday party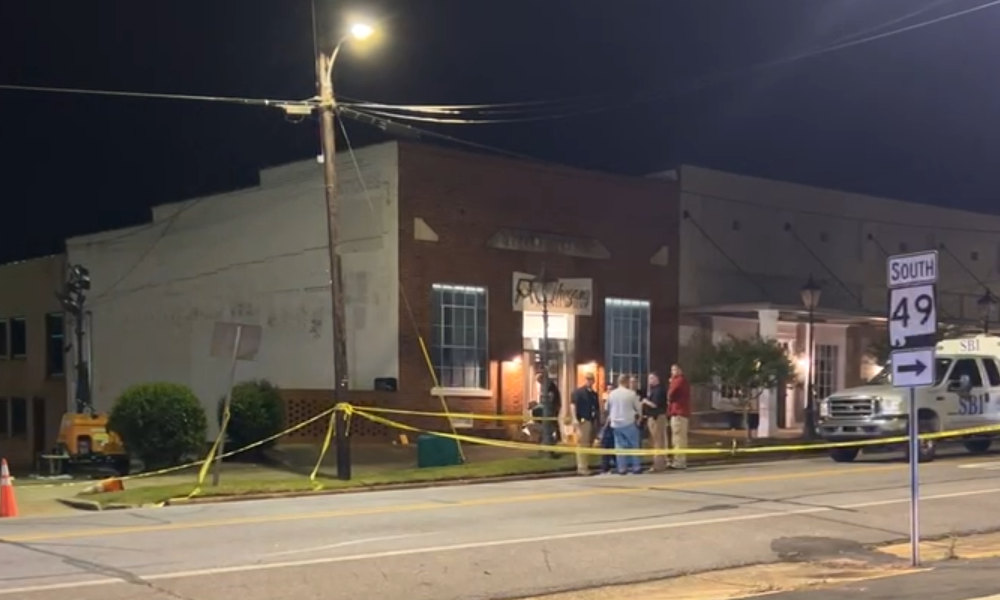 A shooting at a teenager's birthday party in Dadeville, Alabama has left at least four people dead and more than 30 others injured, officials and witnesses say. The suspect remains at large and no arrests have been made.
The shooting happened at approximately 10:34 p.m. on Saturday at the Mahogany Masterpiece dance studio in Dadeville, a small city in Tallapoosa County, where a Sweet 16 birthday party was taking place.
The Alabama Law Enforcement Agency confirmed on Monday afternoon that 4 people were killed and 32 injured, making it the biggest mass shooting in the U.S. in terms of total victims since July 2022.
Lake Martin Community Hospital in Dadeville said it had received 15 of the victims, six of whom were treated and later released. At least nine others were taken to other hospitals where five of them remained in critical condition.
"What we dealt with is what no community should have to endure," Dadeville Police Chief Johnathan Floyd said. Relatives of the victims were heard crying and screaming as they were told about what happened.
Authorities said some type of altercation preceded the shooting, but specific details about a possible motive have not been released and the suspected shooter fled the scene.
Central Alabama CrimeStoppers has offered a $5,000 reward for information leading to the identification and arrest of the suspect or suspects involved in the shooting.
"My heart is broken today," Ben Hayes, a senior pastor at the First Baptist Church in Dadeville, said on Sunday morning. "I stood outside of Lake Martin Hospital until 3 a.m. watching hearts break as families learned that their child had been shot — or even worse, dead."
Hayes added: "I talked with parents, educators, students. My football players. Our pastors from First Baptist Church. No one knew what to say. Everyone was in shock. Police officers with looks of sadness on their faces. Nothing prepares you for this."
Hayes identified one of the victims as Phil Dowdell, who recently joined Jacksonville State University Football as a wide receiver. The birthday party was for his sister, Hayes told a local newspaper.
Dadeville is a small city about 44 miles northeast of Montgomery.