Gunmen attack village in Burkina Faso, killing at least 60 people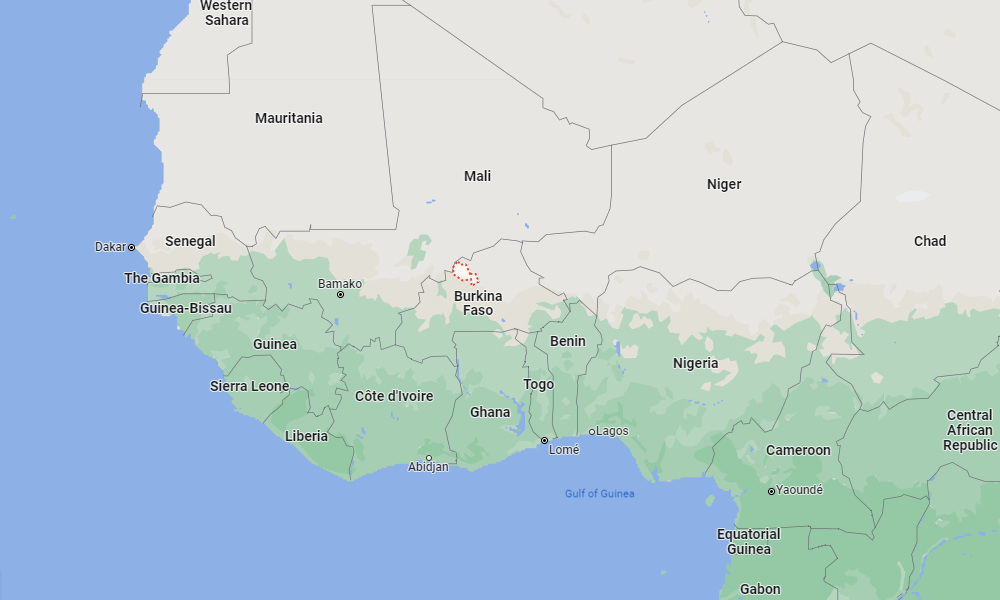 A group of men wearing military uniforms has attacked a town in Burkina Faso, killing at least 60 civilians, officials reported on Sunday night. It was not immediately known who carried out the attack.
The attack happened on Friday when the gunmen attacked the village of Karma in northern Yatenga province, which borders Mali in a region where both al-Qaeda and the Islamic State group (ISIS) have carried out attacks in the past.
Lamine Kabore, the prosecutor in Ouahigouya, confirmed on Sunday night that at least 60 civilians had been killed in the attack. He said the attackers were wearing uniforms of the national armed forces.
Other details about the attack in the remote region were not immediately known, but it's the deadliest attack in Burkina Faso since Captain Ibrahim Traoré seized power in the September 2022 coup d'état.
On April 15, unidentified gunmen attacked army and volunteer defense forces near Aorema in Yatenga province, killing at least 40 people. And on April 6, at least 44 civilians were killed when gunmen attacked two villages in the country's northeast.