Japanese PM Kishida evacuated after loud bang before speech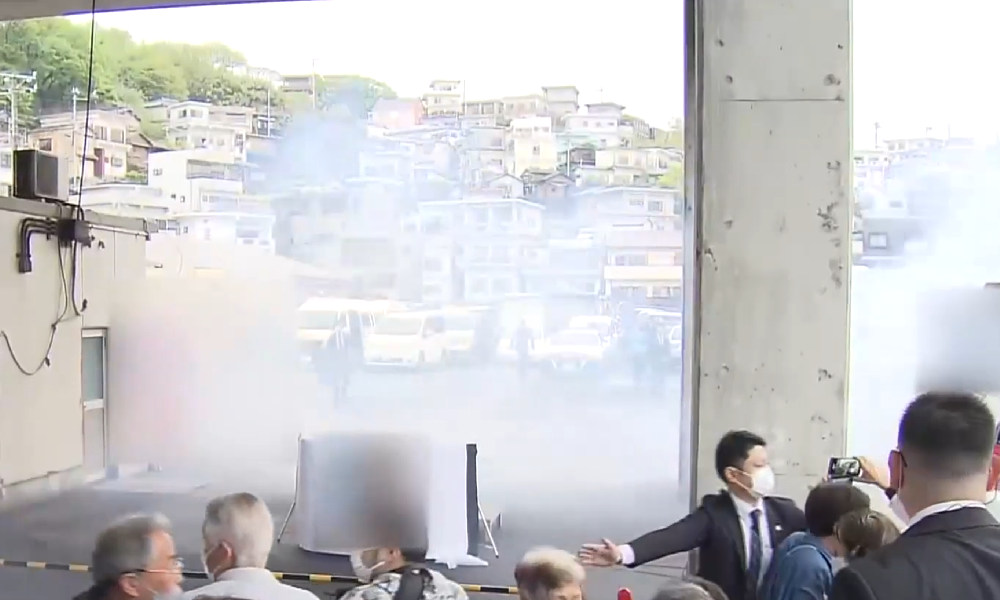 Japan's Prime Minister Fumio Kishida has been evacuated from an event where he was scheduled to speak after a loud bang was heard, according to local officials and footage from the scene. A person was taken into custody.
The incident happened at the port of Wakayama, in south-central Japan, at around noon on Saturday. Kishida was about to give a speech in the port city when a loud bang was heard, which was followed by a plume of light smoke.
The bang may have been caused by a smoke bomb, according to broadcaster NHK.
The Prime Minister was rushed out of the area immediately after the bang. The local fire department said neither Kishida nor anyone else at the event was reported to have been injured. A speech in the afternoon will take place as scheduled, Kyodo reported.
Footage from the scene showed a suspect being pushed to the ground and taken into custody within seconds of the bang. His identity, or a possible motive for his act, were not immediately known.
The incident comes less than a year after former Japanese Prime Minister Shinzo Abe was assassinated while giving a speech in the city of Nara, about 75 kilometers (46 miles) from Wakayama. The motive was the former prime minister's ties to the Unification Church, which the assassin claimed had caused his family to go bankrupt.