Manhunt for Texas man who killed 5 neighbors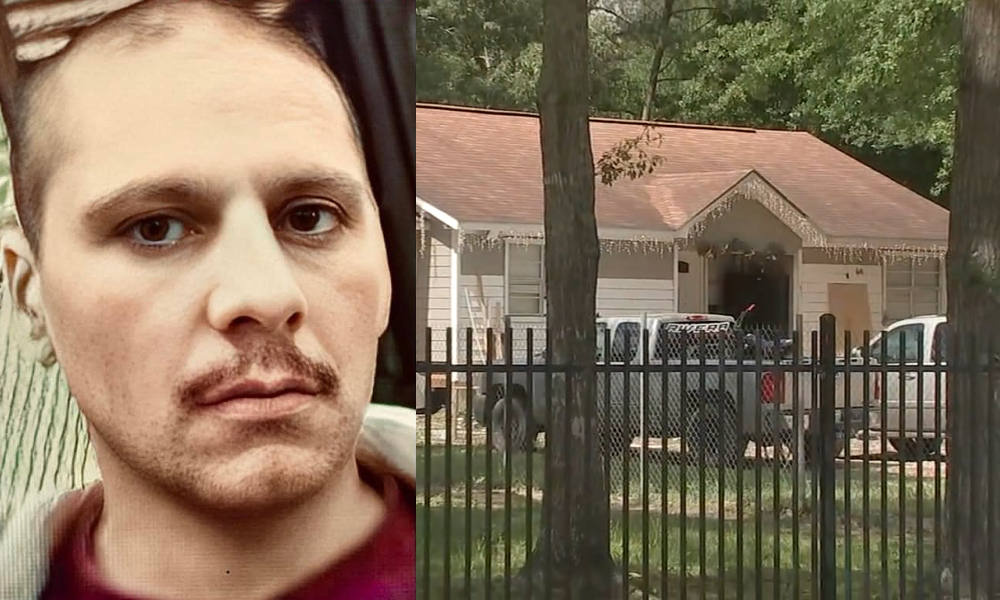 Authorities in Texas have launched a massive manhunt for a 38-year-old man accused of killing five neighbors after being asked to stop shooting his rifle late at night, officials say. Anyone who sees him is urged to call 911.
The incident happened at around 11:30 p.m. on Friday when deputies were called to a home in Cleveland, north of Houston, on a harassment complaint. While en-route, police received multiple 911 calls of an active shooter at the same location.
"Multiple deputies arrived at the residence and located multiple victims deceased in a residence and several others in critical condition from multiple gunshot wounds," San Jacinto County Sheriff Greg Capers said.
Four victims were pronounced dead at the scene while an 8-year-old boy was flown to a local trauma center, where he succumbed to his injuries. Three other children were found covered in blood but were not physically injured.
"When we got here, the two females in the bedroom were laying on top of two of three younger (surviving) children," Sheriff Capers said. He said the victims were all shot in the head, "almost execution-style."
The suspect has been identified as 38-year-old Francisco Oropeza, who fled the scene on foot or on a bicycle. Investigators believe he opened fire on his neighbors after they asked him to stop shooting his AR-15 because their baby was trying to sleep.
Oropeza remained on the loose on Saturday night after talking with law enforcement by phone earlier in the day. Police later found his phone and clothing abandoned with no sign of the suspect.
"It is believed that he has fled the county," Sheriff Capers said. "If you see him, please call 911 and do not approach as he is presumed to be armed and dangerous."
The victims have been identified as 31-year-old Julissa Molina Rivera, 25-year-old Sonia Argentina Guzman, 21-year-old Diana Velasquez Alvarado, 18-year-old Jose Jonathan Casarez and 8-year-old Daniel Enrique Laso. All were originally from Honduras.