Shooting hoax causes panic at University of Pittsburgh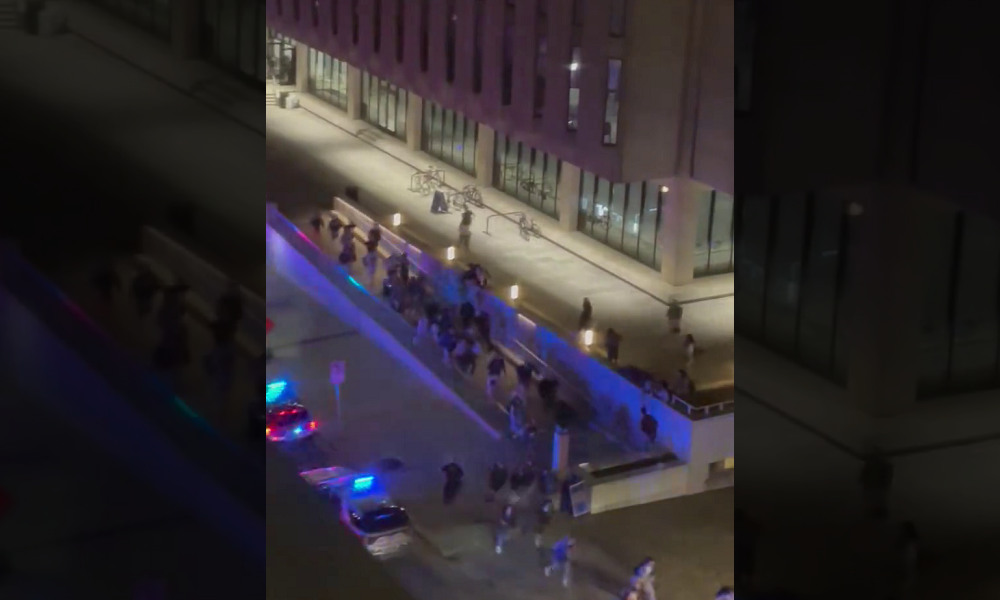 Panic erupted at the University of Pittsburgh on Monday night as police responded to fake reports of an active shooter, during which an officer fired gunshots at a glass door, officials and witnesses say.
The incident happened at about 11:30 p.m. on Monday when police received multiple calls of an active shooter at the Hillman Library, which is located on the university campus.
Videos from the incident showed people running from the library with some of them climbing over walls in frantic efforts to get away. Gunfire could be heard in one of the videos.
"Upon investigation, there is NO evidence of an active shooter and no victims," Pittsburgh Public Safety said in a brief statement. "The building has been safely cleared. Students can return to retrieve their personal items."
"During the active investigation, a Pittsburgh Police officer utilized a firearm to gain access to a locked door of the Hillman Library to clear the building of any possible threat," Public Safety said.
It took the University of Pittsburgh nearly 1.5 hour to send an update through its emergency notification service, a fact which many students criticized on social media.
"It has been determined that the calls were unfounded," the University of Pittsburgh said in a brief statement sent to students through the emergency alert system. "Investigation continues into the source of these hoax calls."
Monday night's incident appears to have been another instance of "swatting," which is when someone calls 911 and reports false information to draw armed police to a certain location.
Fake 911 calls caused a lockdown at the University of Oklahoma on Friday night and investigators believe the calls originated from outside the U.S. A number of other universities have also been the target of swatting in recent days, including Boston University and Wake Forest University on Sunday night.
Possible gunfire heard in one video
Police popping the door! Probably smokin shots pic.twitter.com/NyPd2fHVKG

— SvedkaCorn (@SvedkaCorn) April 11, 2023
WATCH: Shooting scare causes panic at the University of Pittsburgh. Police confirm no one was shot pic.twitter.com/SKoQZNuXTi

— BNO News Live (@BNODesk) April 11, 2023