Shooting near Hollywood's Chinese Theatre leaves one seriously injured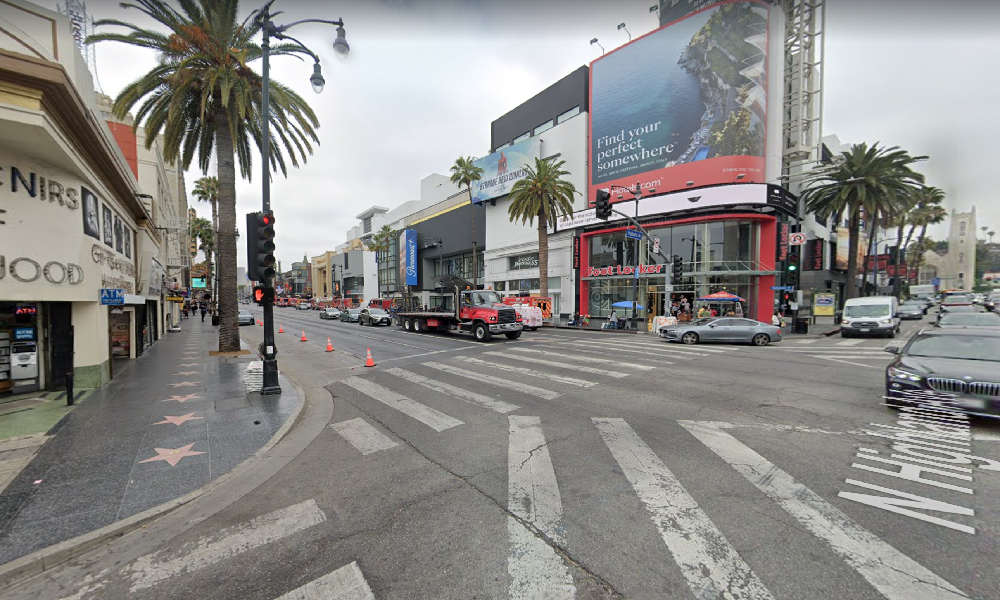 A shooting at Hollywood Boulevard in Los Angeles, California, near the TCL Chinese Theatre and Hollywood's "Walk of Fame", has left one person seriously injured, according to police. The suspects fled the scene.
The incident took place on Friday night, when Los Angeles police responded to a shooting at the intersection of Hollywood Boulevard and Highland Avenue, according to KABC. Police located a victim, who had a gunshot wound to the head.
According to KABC, the suspects, a man and a woman, fled the scene and are currently at large. The victim was taken to the hospital and is reported to be conscious and breathing.
The TCL Chinese Theatre, also known as Grauman's Chinese Theatre, is a historic movie palace located on Hollywood Boulevard. It is renowned for its Chinese-inspired architecture, and has hosted many famous movie premieres. In front of the theatre lies the Hollywood Walk of Fame, a popular sidewalk adorned with stars commemorating influential figures in the entertainment industry. Both the Theatre and the Walk of Fame attract millions of visitors each year.