Volcano erupts in Russia's Far East, covering towns in ash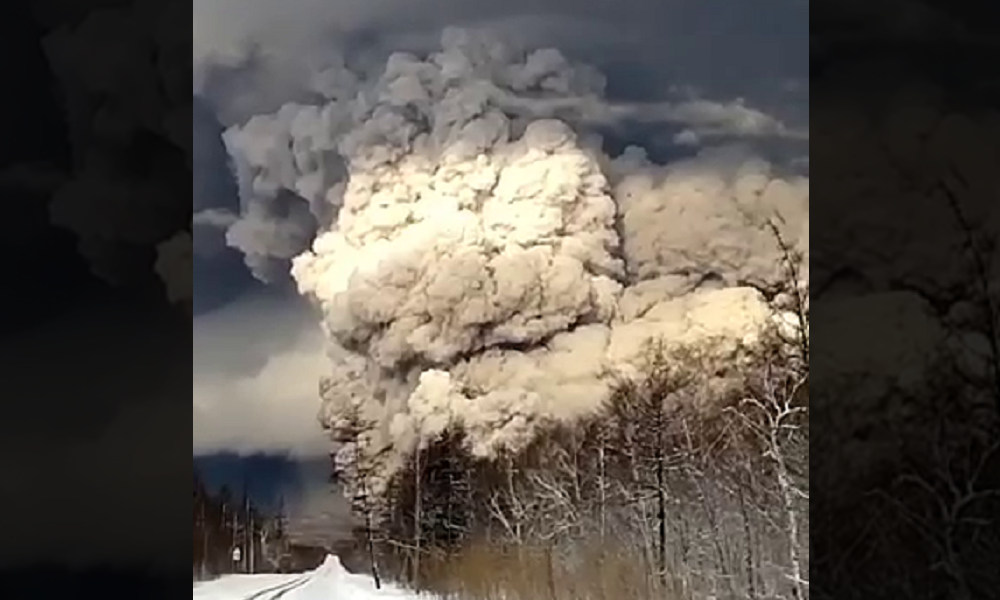 A volcanic eruption in Russia's Far East has sent ash plumes up to 10 kilometers (6.2 miles) high, covering nearby towns in thick layers of ash and creating a potential risk to local and international air traffic, officials say.
The Shiveluch volcano, in Russia's Kamchatka region, erupted at 6:30 a.m. local time on Tuesday with a large cloud of ash drifting to the west and south, measuring 400 by 270 kilometers (250 by 170 miles), according to the Russian Academy of Sciences.
Photos from the area showed cars and buildings covered in a mix of snow and ash. In Kliuchi, a town about 50 kilometers (31 miles) from the volcano, at least 8.5 centimeters of ash was reported to have fallen, the most in at least 60 years.
The Ministry of Emergency Situations said schools and bus services in the affected area have been suspended, some roads are closed due to low visibility and residents are urged to remain indoors until further notice. Some power outages have also been reported.
"Strong explosive eruption of Sheveluch volcano continues," the Kamchatka Volcanic Eruption Response Team (KVERT) said in an updated advisory. "Ash explosions up to 15 kilometers (9 miles) could occur at any time."
As a result, the Kamchatka Volcanic Eruption Response Team has declared a code red for aviation, noting that the ongoing activity could affect both international and low-flying aircraft. Airlines have been told to avoid the area, the government said.
"Volcanologists estimate that the current situation will continue for a number of hours," Kamchatka Krai Governor Vladimir Solodov said on his Telegram channel. "All residents are advised not to leave their homes unless necessary."
There is also a possibility of ashfall in other districts, including in the region's capital, Petropavlovsk-Kamchatsky.
The Japan Meteorological Agency briefly cautioned about the potential risk of a tsunami from the "large-scale eruption," but a tsunami threat was later ruled out and no warnings were issued.
Shiveluch, which means "smoking mountain," is among the most active volcanoes in the Kamchatka region, having experienced a continuous eruption since 1999, including occasional, powerful explosive events like the one recorded on Tuesday.
One of the most notable eruptions at Shiveluch happened in January 2015, when a huge ash plume rose to an altitude of 11 kilometers (6.8 miles) and drifted across the Bering Sea to Alaska, disrupting air travel in the area. The eruption also produced pyroclastic flows and lahars, causing damage to nearby infrastructure.
Russia's Kamchatka region sits on the so-called 'Pacific Ring of Fire', an arc of fault lines circling the Pacific Basin which is prone to large earthquakes and major volcanic eruptions.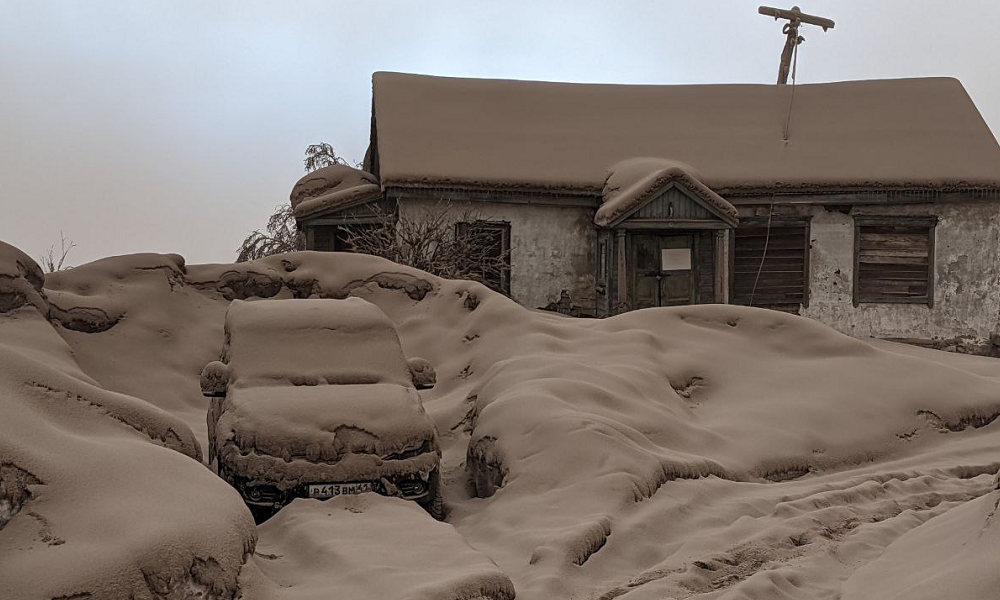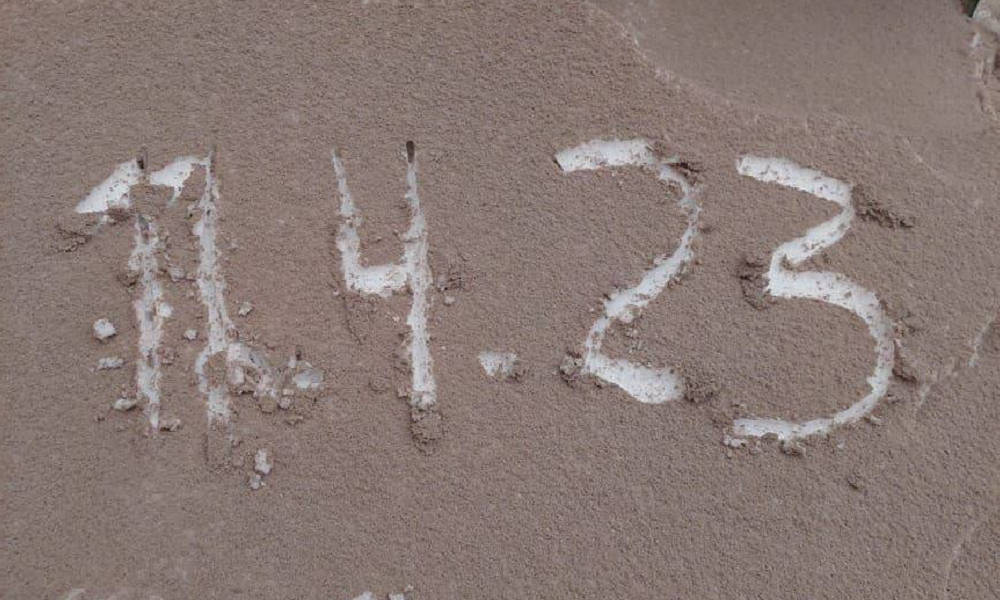 WATCH: Volcano erupts in Russia's Far East, covering towns in ash and disrupting air traffic pic.twitter.com/yUpfFMJc3R

— BNO News Live (@BNODesk) April 11, 2023