146 dogs found dead at animal rescue founder's Ohio home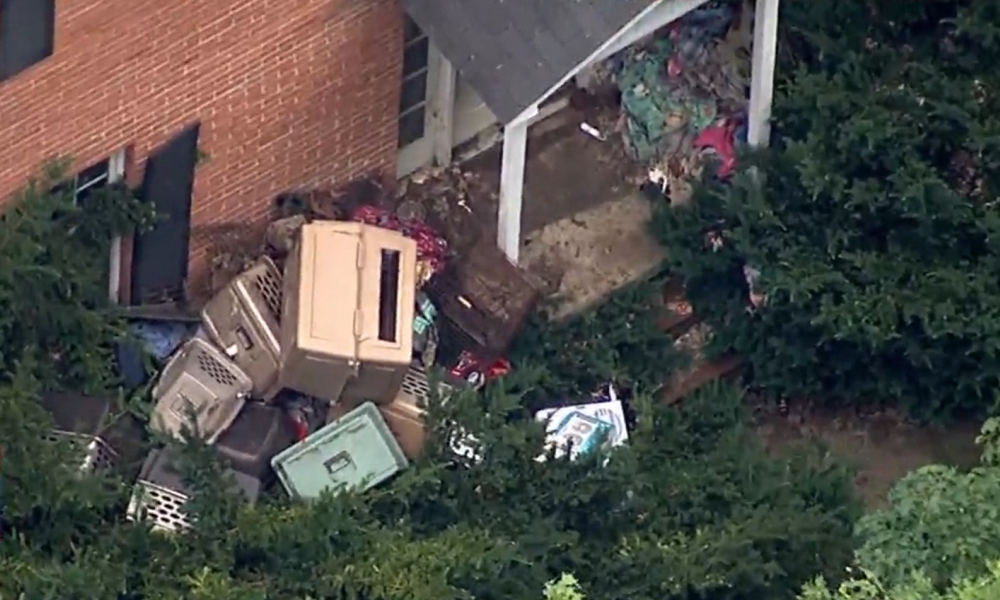 Nearly 150 dogs were found dead, many of them still in their crates, when a search warrant was executed at a home linked to a nonprofit animal rescue, officials said on Monday.
The Portage Animal Protective League, which has a court-appointed humane agent to investigate animal abuse, said the warrant was executed on Friday at a home in Mantua, southeast of Cleveland.
The investigation began after a tip revealed that the homeowner, a founding operator of the nonprofit animal rescue Canine Lifeline, Inc., was facing an animal cruelty charge in another jurisdiction.
"Inside the home, the Humane Agent discovered 146 deceased dogs in varying stages of decay. No dogs were found alive," the league said in a statement. "Many of the dogs were found confined within their crates."
Necropsies will be performed to determine how the dogs died.
"This investigation is ongoing and no other details will be released at this time," the statement added. The name of the suspect was not immediately released.