7 people shot, 1 fatally, at Antioch, California birthday party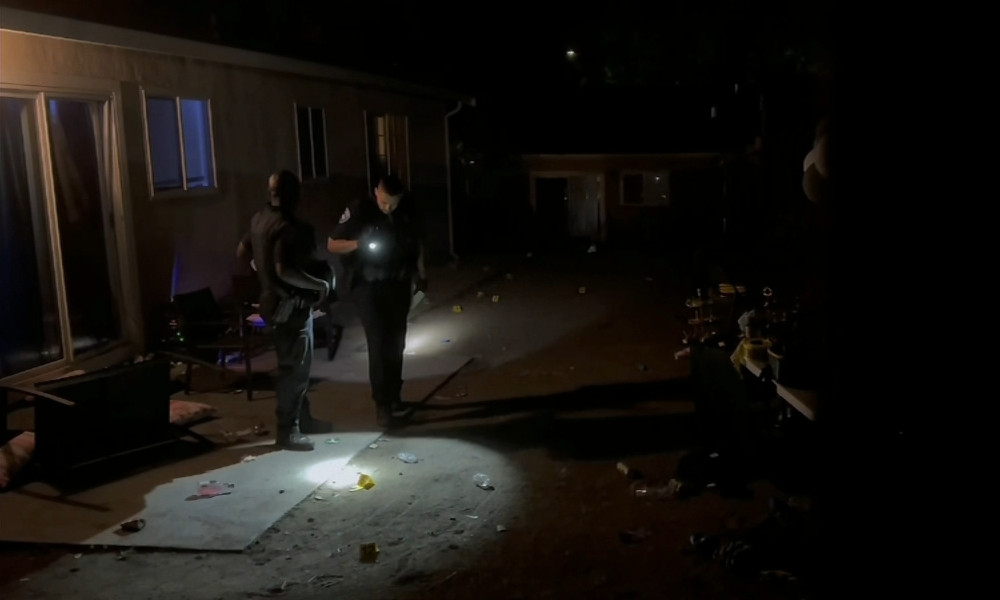 At least seven people were shot when gunfire erupted at a birthday party in Antioch, California, east of San Francisco, according to local police. An 18-year-old woman died of her injuries.
The incident happened at about 1 a.m. on Sunday when police received numerous 911 calls about a shooting at a residence in the 3300 block of Sunset Lane. When they arrived, officers found multiple victims outside the home and a large crowd.
Police were told a birthday party was taking place for a 19-year-old man, which attracted a lot of party-goers.
"During the party, multiple shots were fired after some uninvited guests arrived," police said in a statement. "This created a panic where attendees, to include gunshot victims, fled in multiple directions and into the neighborhood."
Investigators determined that 7 people were shot, some of whom drove themselves to hospitals in the area.
An 18-year-old woman was taken to hospital where she died of her injuries. Six others – including an 18-year-old man, two 19-year-old women, a 19-year-old man, and two 20-year-old women – suffered non-life threatening injuries.
The suspect or suspects fled the scene in a vehicle and no arrests were immediately made.
BNO News is building a platform to make the media and government in the U.S. more transparent. A global newsroom where anyone can access raw, unfiltered information. Help us make CivicWire a reality: become a founding member at civicwire.com.