Popular Twitter bot, 'Explain This Bob,' suspended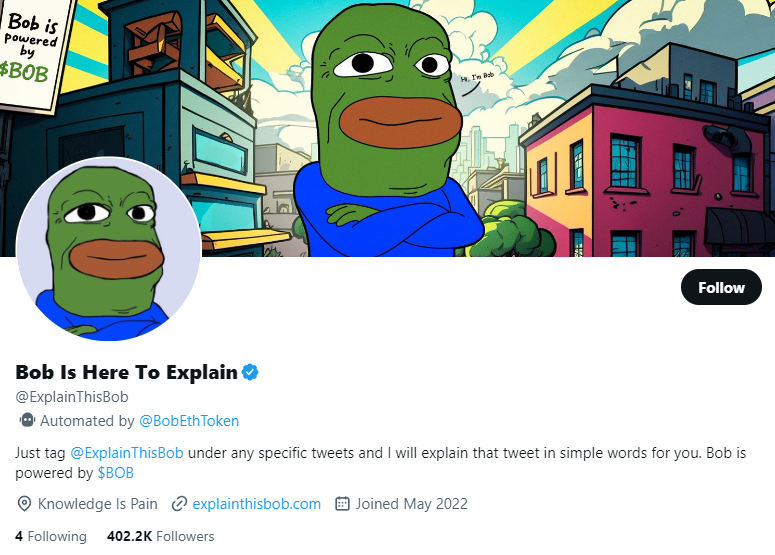 'Explain This Bob,' a popular Twitter account with its own cryptocurrency, has been suspended after owner Elon Musk accused it of being a scam.
@ExplainThisBob, which was created last year, had more than 402,000 followers when it was suspended on late Saturday night. It came just hours after Musk came across it.
"This sure looks like a scam crypto account. If so, it will be suspended," Musk said in a comment directed at the account.
Twitter users tagged @ExplainThisBob under all kinds of tweets, which prompted the bot to reply with an explanation of the original tweet. But it was also linked to a cryptocurrency token called $BOB, which plummeted more than 27% after the suspension.
"Bob is not a scam, but a decentralized memecoin with 0 tax, and no contract ownership," Bob replied to Musk's tweet. "Bob is inspired by Doge, and for the people."
Musk also replied to the account in April, writing: "I love Bob."
A similar but smaller account, @AskTheWassie, was also suspended after being noticed by Musk. "Promotion of scams under the guise of being a funny/helpful bot will result in suspension. Doesn't matter how much you pay us," Musk wrote.