Texas Amber Alert: Lillie Anderson abducted in Dallas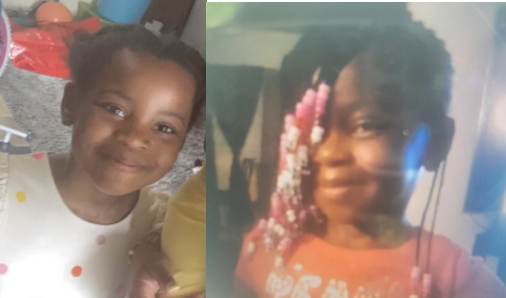 A Texas Amber Alert has been issued for 7-year-old Lillie May Anderson after she was allegedly abducted in Dallas, local officials say. Anyone with information is urged to call 911 immediately.
Lillie was last seen at 12 p.m. on Sunday in the 1100 block of West Kiest Boulevard in Dallas. She's believed to have been taken by an unidentified black male who was wearing a black t-shirt and gray sweatpants.
Lillie was taken in a grey SUV with unknown license plates, according to the Dallas Police Department. Specific details about the circumstances of her disappearance were not released.
Lillie is described as a 7-year-old black female with brown eyes, black hair and two large side braids that join in the back. She's 4 feet 2 inches tall, weighs 80 pounds and was last seen wearing a purple short sleeve shirt, multicolored shorts with flowers, and sandals.
Anyone who sees Lillie is urged to call 911 immediately, or call the Dallas Police Department if you have any other information that could help investigators in their search.
BNO News is building a platform to make the media and government in the U.S. and other countries more transparent. A global newsroom where anyone can access raw, unfiltered information. Help us make CivicWire a reality: become a founding member at civicwire.com.