4 missing divers rescued off the coast of North Carolina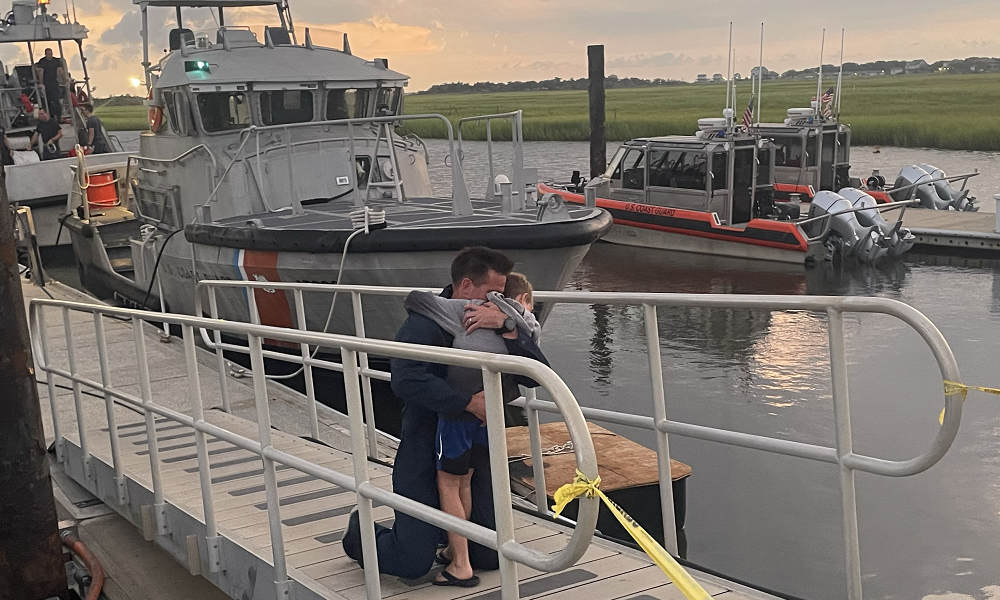 Four divers who were reported missing off the coast of North Carolina were rescued on early Monday morning after a search-and-rescue operation involving the U.S. Coast Guard and the U.S. Navy, officials say.
The incident began around noon on Sunday when four men, including a teenager, were diving from a boat – the pleasure craft Big Bill's – in the Atlantic Ocean about 50 miles south of Cape Fear.
A search and rescue operation involving boats, planes and helicopters was launched and continued through the night after watchstanders at Coast Guard Sector North Carolina were notified.
After hours of searching, at 12:45 a.m. on Monday, a Coast Guard HC-130 Hercules plane spotted an SOS-strobe light and located the divers, about 46 miles southeast of Cape Fear River.
The Hercules plane launched a life raft for the divers, who were later rescued by the U.S. Navy Destroyer USS Porter, which was conducting a training exercise in the area when they were called for assistance.
A Coast Guard lifeboat later arrived at the scene and took the divers aboard before taking them to shore, where they were reunited with friends and family just after 6 a.m. None of them were injured.
"Any time the Coast Guard launches for a search and rescue case, it is always our hope and goal to be able to reunite those we are searching for with their friends and families," said Capt. Timothy List, commander of Coast Guard Sector North Carolina. "In this case that is exactly what took place, which is always a great feeling for our rescue crews."
The rescued divers were identified as 64-year-old Ben Wiggins, 26-year-old Luke Lodge, 46-year-old Daniel Williams and 16-year-old Evan Williams.