1 person shot at Guadalupe Plaza in Albuquerque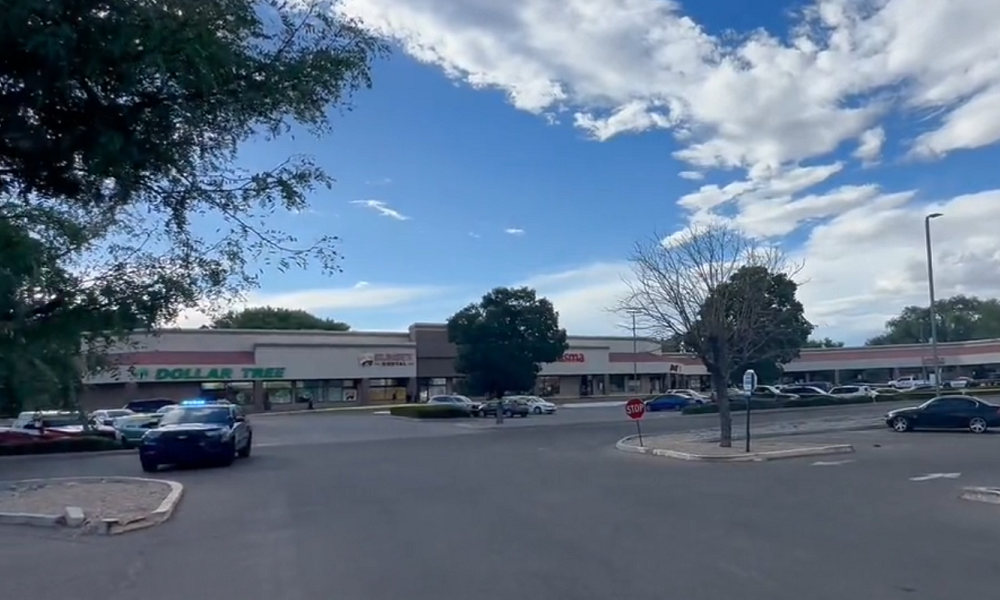 One person is in critical condition after a shooting at the Guadalupe Plaza business and shopping center in Albuquerque, local officials say. Only few details are currently available.
The incident happened at approximately 4:28 p.m. on Thursday when dispatch received a call of a possible shooting at 6211 4th Street Northwest, which is the address of Guadalupe Plaza.
"Officers arrived to discover an individual who appeared to be suffering from a gunshot wound," police spokesman Daren DeAguero said. "The individual was transported to the hospital and is listed in stable but critical condition."
Details about the circumstances of Thursday's shooting were not immediately known. A large part of the shopping and business center has been cordoned off while police investigate.
Guadalupe Plaza is home to a number of businesses, including Dollar Tree, Smith's grocery store, Planet Fitness, a dental clinic and a beauty salon.