David McCallum, star of 'NCIS' and 'The Man from U.N.C.L.E.', dead at 90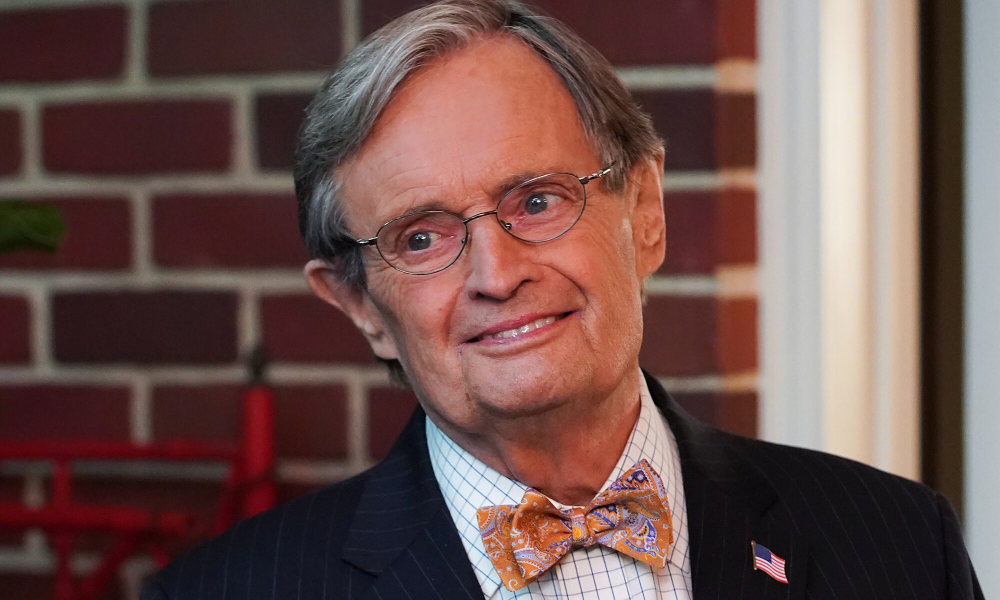 David McCallum, the Scottish actor who starred as secret agent Illya Kuryakin in 'The Man from U.N.C.L.E.' in the 1960s and more recently as Dr. "Ducky" Mallard on 'NCIS,' has died. He was 90 years old.
McCallum died on Monday morning while surrounded by his family at New York Presbyterian Hospital in New York City, according to a joint statement from his family and CBS Studios. He died of natural causes.
"He was the kindest, coolest, most patient and loving father," his son Peter McCallum said in the statement, speaking on behalf of the family. "He always put family before self. He looked forward to any chance to connect with his grandchildren, and had a unique bond with each of them."
McCallum's death, less than a week after his 90th birthday, came on the day CBS had declared "NCIS Day" to honor the series' 20th anniversary. Monday's NCIS marathon on CBS was updated to include an "In Memoriam" card.
Peter indicated that the family had been expecting David's death.
"After returning from the hospital to their apartment, I asked my mother if she was OK before she went to sleep," he said. "Her answer was simply, 'Yes. But I do wish we had a chance to grow old together.' She is 79 and dad just turned 90. The honesty in that emotion shows how vibrant their beautiful relationship and daily lives were, and that somehow, even at 90, Daddy never grew old."
CBS said it was "deeply saddened" by Monday's news. "David was a gifted actor and author, and beloved by many around the world. He led an incredible life and his legacy will forever live on through his family and the countless hours on film and television that will never go away," the network said in a statement.
Throughout his lengthy career, McCallum starred in many shows and films, including "The Man from U.N.C.L.E.," "The Greatest Story Ever Told," "The Great Escape," "Mosquito Squadron," "Billy Budd," "Freud" and "A Night to Remember."
McCallum is survived by his wife of 56 years, Katherine McCallum, his sons Paul, Valentine and Peter, his daughter Sophie and his eight grandchildren. His family plans to hold a celebration of life service in the near future.
David McCallum, who played Dr. "Ducky" Mallard in 'NCIS,' has died pic.twitter.com/oNhFmfGbEP

— BNO News (@BNONews) September 25, 2023