Military police officer confesses to murder of Greek ambassador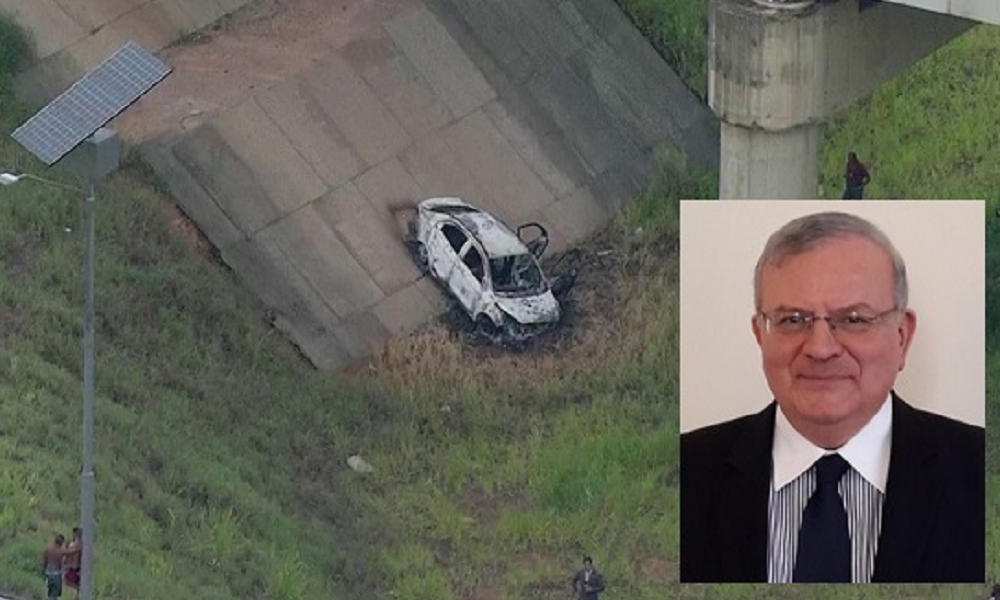 A military police officer who is believed to have had an affair with the wife of Greece's ambassador to Brazil has been detained after he confessed to the diplomat's murder, Brazilian media report. The wife and a second man have also been detained.
The charred body of the ambassador, Kyriakos Amiridis, was recovered on Thursday when a burnt out car was found underneath an overpass of the Arco Metropolitano highway in the state of Rio de Janeiro. Amiridis was last heard from on Monday evening but was not reported missing until Wednesday.
Brazilian news portal G1 reported on Friday that a military police officer, whose name has not been released, had confessed to murdering the diplomat. He is believed to have had an affair with the ambassador's wife, Françoise de Souza Oliveira.
Oliveira, who was married to Amiridis for more than 15 years and had a daughter with him, has also been detained and investigators are pursuing charges for her alleged involvement. A third person, an unidentified man, is also in custody as a possible accomplice.
Investigators believe that Amiridis was killed at a residence before being put inside the vehicle, G1 reported, though specific details about a possible cause of death have not yet been released. It is also unclear when the murder happened or when the ambassador's rented vehicle was left underneath the overpass.
According to the Greek Embassy in Brasilia, Amiridis had traveled to Rio de Janeiro for the Christmas holiday. It is unclear whether he had any form of security, but the ambassador was not due to return to work until January 9.
Amiridis worked in the field of diplomacy for more than 30 years, during which he served at missions in Serbia, Brazil, and the Netherlands. He also served at Greece's Permanent Representation to the EU, as the Greek ambassador to Libya, and since May as the country's ambassador to Brazil.