China's 'Jack the Ripper' sentenced to death for 11 murders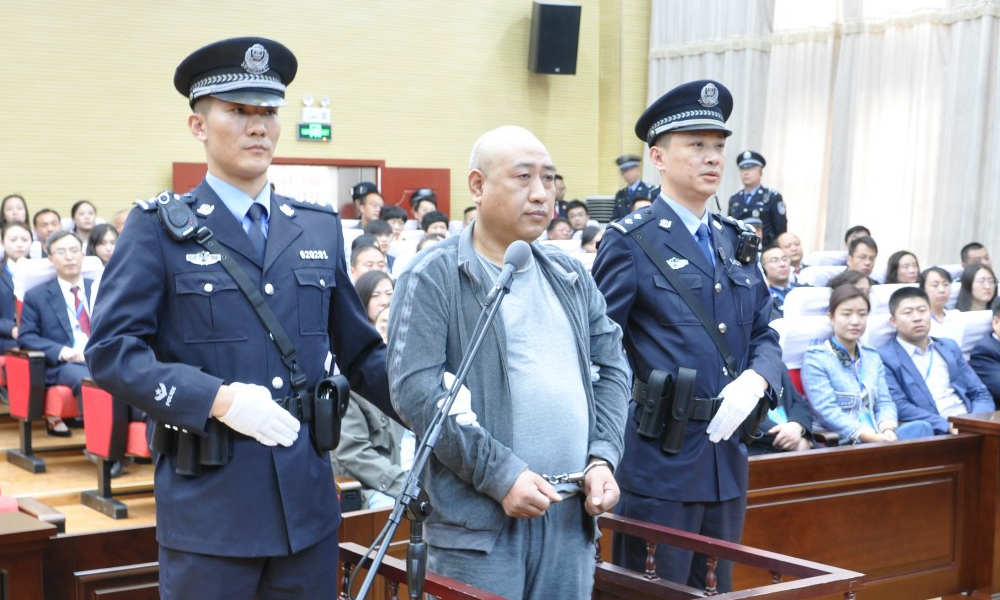 A man who has been referred to as China's "Jack the Ripper" has been sentenced to death for the rape and murder of 11 women and girls, officials said on Friday.
Gao Chengyong, 53, was convicted of killing 11 people between 1988 and 2002. Nine of his victims were killed in the city of Baiyin in Gansu Province while two were killed in Baotou in Inner Mongolia. The youngest victim was just 8 years old.
Gao, who owned a grocery shop, killed his victims to cover up his crimes after he robbed and raped them. Prosecutors said he mutilated some of the bodies – cutting off their breasts, hands and ears – and some of the victims were raped after they were killed.
Gao was finally caught after his uncle was arrested for a minor offense and was required to provide a DNA sample. Police then discovered that the uncle was a relative of the suspect in the murders, which led them to Gao, who was arrested in 2016.
On Friday, the People's Intermediate Court of Baiyin City sentenced Gao to death for the murders and ordered all of his personal property to be confiscated. Gao confessed to his crimes and said he will not appeal his sentence.
Gao has been referred to in the media as China's "Jack the Ripper," a reference to the elusive serial killer who targeted prostitutes in London in the late 19th century. He was never caught.