Explosions, gunfire rock Burkina Faso's capital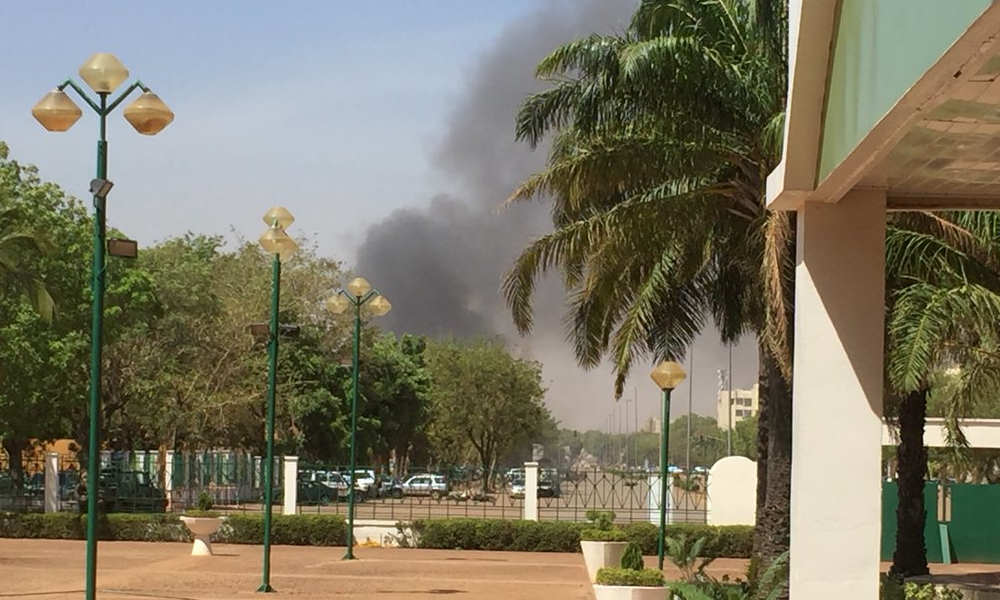 Explosions and gunfire have been heard near government buildings and the army headquarters in the capital of Burkina Faso, witnesses and local officials say. Only few details were immediately available.
The incident began just after 10 a.m. local time on Friday when gunfire and blasts were heard in the downtown area of Ouagadougou. Witnesses told AFP that armed men were seen getting out of a car and opening fire.
Police said in a statement that an "armed attack is currently underway" in the city center. It said attacks had been reported near the prime minister's office and the United Nations Roundabout. The army headquarters and the French embassy are both in the area.
It was not immediately clear what is the target of the attack, but photos from the city showed a black plume of smoke billowing into the sky at the army headquarters. There was no immediate word on casualties.
"The special units of the defense and security forces are in action," police said.
Both the U.S. and French embassies have warned their citizens in the area about the attack. "Avoid the area of downtown Ouagadougou. Seek secure shelter. Monitor local media for updates," the U.S. embassy said.