Explosion rocks oil refinery in Wisconsin, injuring at least 11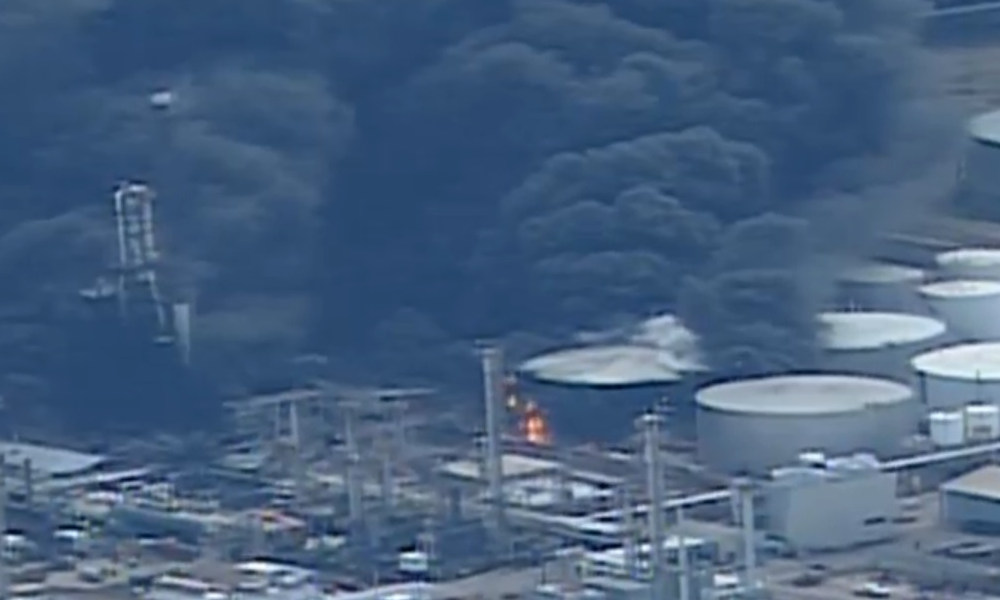 Multiple explosions have rocked the Husky Energy oil refinery in Wisconsin, causing a massive fire and injuring at least 11 people, local officials say. Thousands of people have been told to evacuate.
The incident began at 10:06 a.m. CT on Thursday when a small explosion caused a fire at the refinery in the city of Superior. It happened when workers at the refinery were attempting to shut it down for repairs.
The initial fire was extinguished about an hour later, officials said, but it later reignited. Explosions rocked the facility after noon, causing a massive fire that sent thick black plumes of smoke into the sky.
As a result, an evacuation has been ordered for an area that includes most of the city. Everyone 10 miles (16 kilometers) to the south of the refinery and 3 miles (4.8 kilometers) to the north, east and west have been told to evacuate immediately.
At least 11 people have been taken to hospital as a result of the initial explosion, but none of them are believed to have suffered life-threatening injuries. A number of "walking wounded" have been treated at the scene.
It was not immediately known whether anyone was hurt in the explosions that happened around noon, but workers had already been evacuated at that time.
Superior Fire Chief Steve Panger said the initial explosion involved a small tank containing crude oil or asphalt. It also caused an asphalt leak which was initially reported as "contained and controlled."
People across the region reported hearing and feeling the initial explosion, which some compared to a "sonic boom." The exact cause of the blast was not immediately known.
Husky Energy bought the Superior Refinery in August 2017 when it entered into a $435 million deal with Calumet. About 180 people work at the facility, which has a maximum capacity of 50,000 barrels a day.