Emergency alert causes scare in Oregon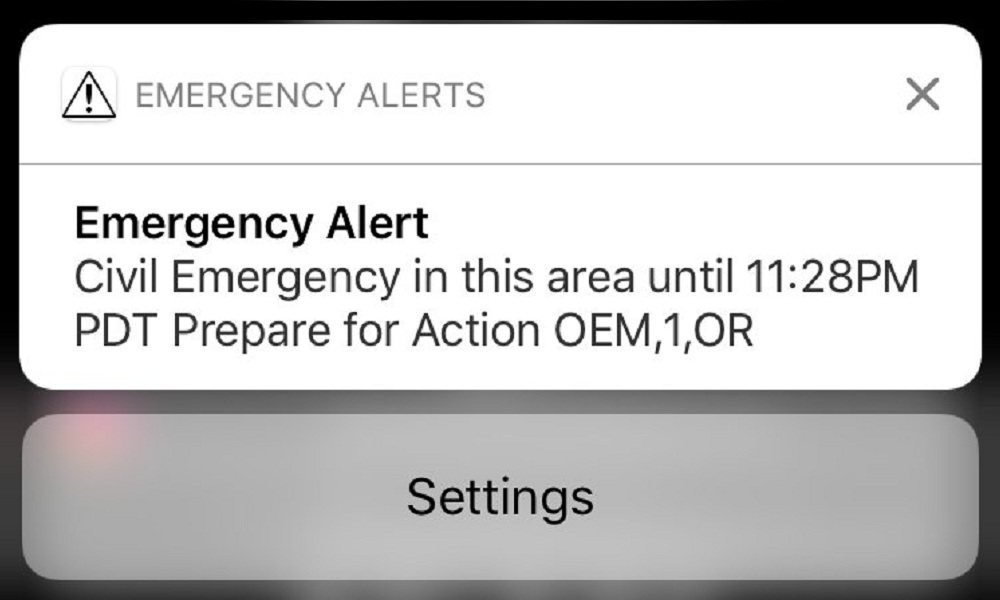 An alert warning people to prepare for a "civil emergency" was accidentally sent to residents in part of Oregon, causing a scare as residents tried to find out what was happening.
The incident happened just after 8:30 p.m. PT on Tuesday when an official alert was sent to phones across a large area in Oregon, including the city of Salem and surrounding counties.
"Civil Emergency in this area until 11:28PM PDT. Prepare for action," the text said. It provided no details about the nature of the emergency or what type of action residents should prepare for.
The message was meant to alert residents in Salem about low levels of toxic algae in the city's drinking water. It was not immediately clear why the emergency alert was sent to a larger area.
The vague alert prompted confusion and fear among some residents. The Marion County Sheriff's Office said it was being "inundated" with 911 calls, according to local ABC affiliate KATU.
"THERE IS NO CIVIL EMERGENCY," the Marion County Sheriff's Office said on Twitter. "The message was intended to notify those affected by the water issue in Salem. PLEASE DO NOT CALL 911."
The Oregon Office of Emergency Management (OEM) said the message had "defaulted" to text for a civil emergency. "This was a technology issue which OEM is currently working to learn how and why it happened," it said.
The U.S. warning system has experienced a number of mistakes this year. Most notably, a missile attack warning was mistakenly issued for Hawaii on January 13, causing widespread panic as people sought shelter.
In February, a tsunami warning was accidentally sent through third parties to a number of people along the U.S. East Coast. And on May 11, a tsunami warning was accidentally broadcast on TV and radio channels in Alaska.