Mahathir Mohamad sworn in as Malaysia's leader after stunning victory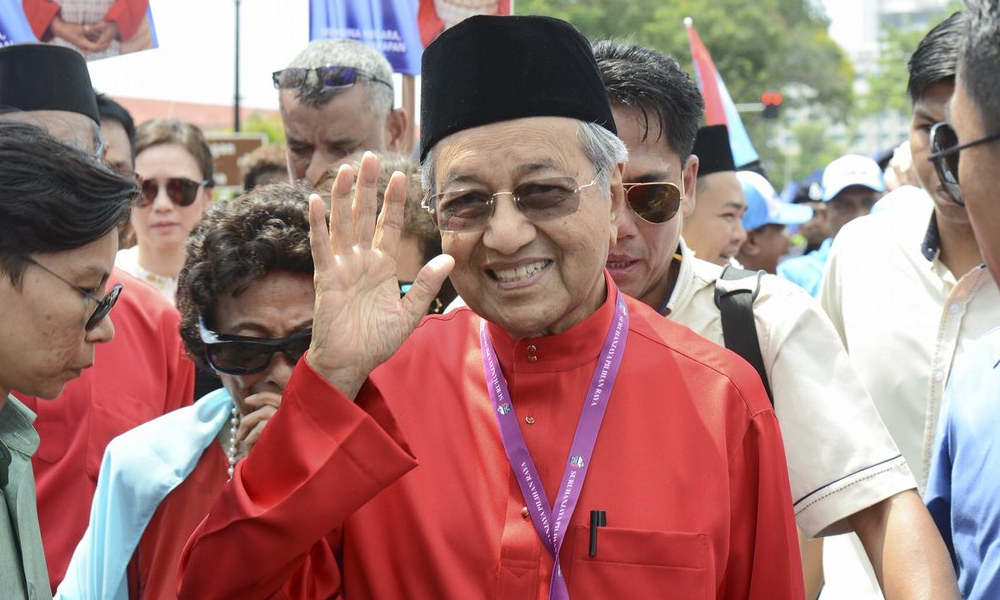 Mahathir Mohamad, who led Malaysia for more than two decades and made a stunning political comeback, was sworn in as prime minister on Thursday, making him the world's oldest leader at the age of 92.
Mahathir, who was dressed in traditional Malay attire, was sworn in on Thursday night at the royal palace in Kuala Lumpur. King Muhammad V presided over the ceremony, which was followed by a display of fireworks.
Wednesday's election, during which all seats in the lower house of parliament were up for grabs, resulted in a surprise victory for the Alliance of Hope, the coalition led by Mahathir.
The result marked an end to more than 60 years in power for the National Front, led by now former Prime Minister Najib Razak. His popularity had fallen amidst a massive corruption scandal and the implementation of the highly unpopular Goods and Services Tax.
The shock victory for the Alliance of Hope prompted uncertainty about the transfer of power, but Najib said in a late-night tweet that he had congratulated Mahathir on his appointment as prime minister. "I'm willing to help with a smooth transition," he said.
At the age of 92 years and 303 days, Mahathir is the world's oldest sitting leader. His political career spans more than 70 years, making him one of the most prominent politicians in Malaysia's history.