U.S. Senator John McCain 'not expected' to return to work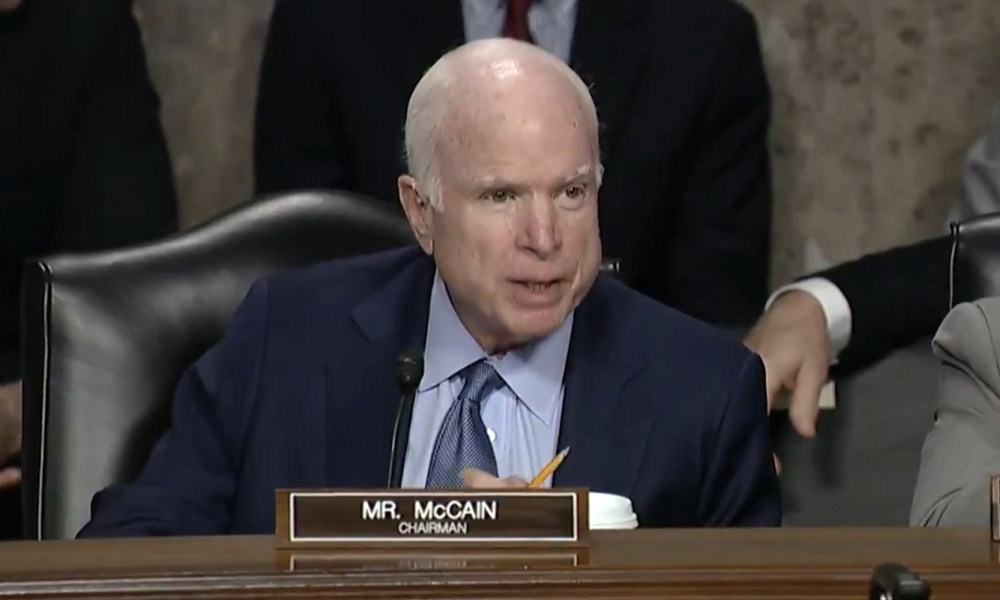 U.S. Senator John McCain, who is battling an aggressive form of brain cancer, is not expected to return to work, top Senate leader Orrin Hatch said on Monday.
Hatch, a Republican from Utah who serves as president pro tempore of the U.S. Senate, criticized the senator after it was reported that McCain does not want President Donald Trump to attend his funeral.
"I think it's ridiculous," Hatch was quoted as saying by Politico. "He's the president of the United States and he's a very good man. But it's up to [McCain]. I think John should have his own wishes fulfilled with regard to who attends the funeral."
Hatch added that he does not expect McCain to return to the Senate. "That's what I've been told," Hatch said, according to Politico. "I don't know. I hope he does. I hope he can."
McCain, a Republican from Arizona, was diagnosed with an aggressive form of brain cancer in July 2017. The 81-year-old senator later returned to work despite his condition, but he left Washington, D.C. in December and has so far been unable to return.