Aletta rapidly strengthens into a Category 4 hurricane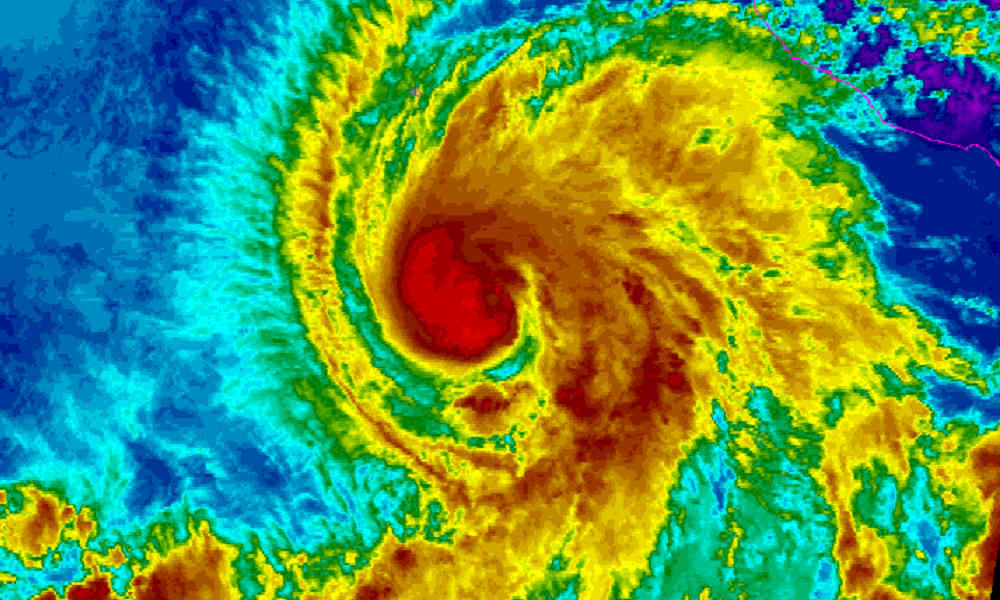 Hurricane Aletta rapidly intensified on Friday morning, becoming a major category four hurricane as it moved further away from Mexico's Pacific coast, forecasters said. There is no threat to land.
David Zelinsky, a forecaster at the U.S. National Hurricane Center (NHC), said Aletta's maximum sustained winds have increased to 220 kilometers (140 miles) per hour. Some additional strengthening is possible through Saturday.
As of 9 a.m. MT on Friday, the center of Aletta was located about 815 kilometers (505 miles) southwest of Manzanillo in Mexico. The hurricane is moving towards the west at a speed of 7 kilometers (5 miles) per hour, which will keep it well away from any land.
Aletta, which became a hurricane on Thursday afternoon, rapidly intensified in less than 24 hours. Zelinsky said there was no obvious reason for Aletta to stop gaining strength through Saturday, but he added that weather models indicate that the hurricane is likely to have reached its peak.
Aletta is expected to weaken steadily when it encounters moderate shear on Saturday, which will lead to rapid weakening on Sunday or Monday. The system will likely dissipate on Wednesday morning, according to the official forecast.
Meanwhile, forecasters are also keeping an eye on a broad area of low pressure a few hundred kilometers (miles) southwest of Guatemala. A tropical depression is expected to form over the weekend as it moves westward off the coast of southern Mexico.
With the formation of Aletta, the hurricane season in the Eastern Pacific basin is off to an early start. The average day for the first hurricane to form in the Eastern Pacific is June 26, although hurricanes are not unheard of before that date.
According to figures released in May, NOAA's Climate Prediction Center is expecting a near-normal or above-normal season in the Eastern Pacific basin. The outlook calls for 14 to 20 named storms, including 7 to 12 hurricanes, of which 3 to 7 become major hurricanes (category 3 or higher).
An average Eastern Pacific hurricane season produces 15 to 16 named storms, with eight to nine becoming hurricanes and four becoming major hurricanes. The Eastern Pacific hurricane season runs from May 15 through November 30, with peak activity from July through September.