Slack down: Popular messaging app suffers outage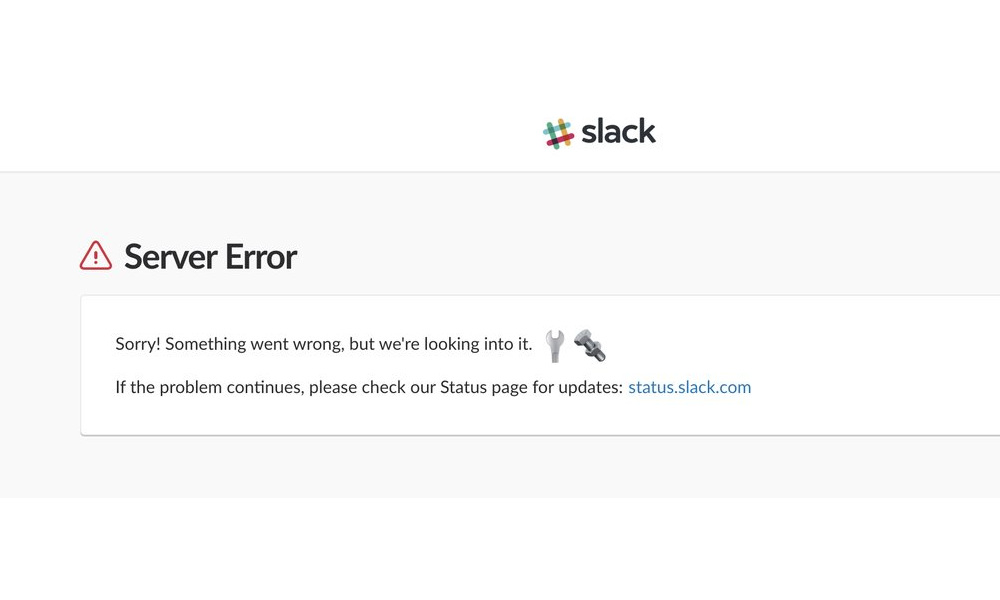 The team collaboration tool Slack went down on early Thursday afternoon, affecting all users, the company said. The cause of the outage was not immediately known.
The outage began just after 12 p.m. ET on Thursday when users of the popular team collaboration began seeing a Server Error, saying: "Sorry! Something went wrong, but we're looking into it."
The company said on its website that it is experiencing "connectivity issues" which are affecting all workspaces. "Our team is on the case, and we are very sorry for the disruption," the company said.
In an update at 12:50 a.m., the company said: "You may now be seeing some improvements, however we're still doing our best to make sure everything is back to normal. Thanks for your patience while we continue to work on this connectivity problem."