UK charges 2 Russian men in nerve agent poisoning of former spy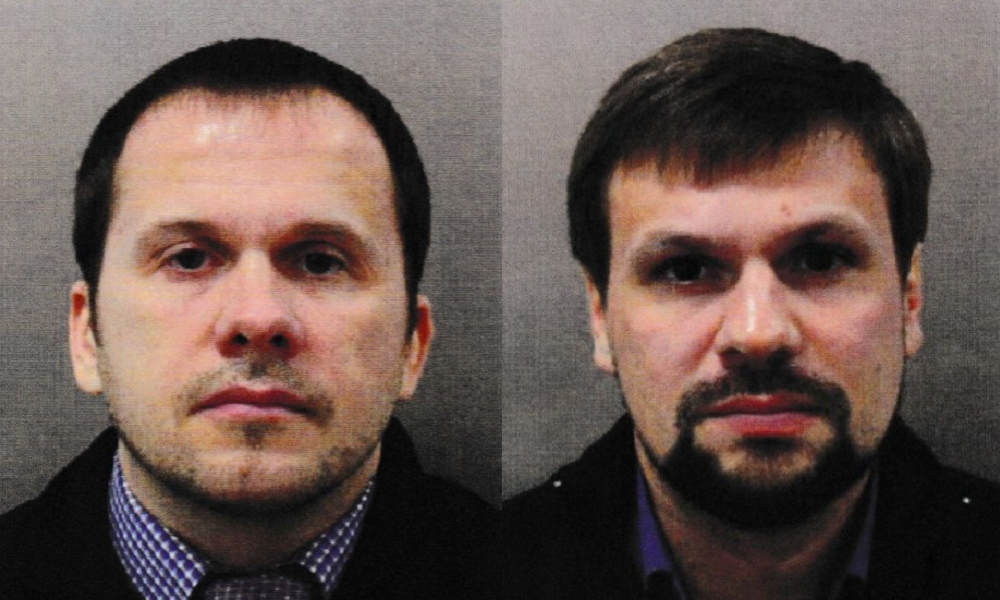 British prosecutors have charged two Russians with attempted murder in the Novichok poisoning of former Russian spy Sergei Skripal and his daughter, officials said on Wednesday. A European arrest warrant has been issued.
The Crown Prosecution Service said in a statement that prosecutors have concluded that there is "sufficient evidence" to charge "Alexander Petrov" and "Ruslan Boshirov" for the poisoning. They are believed to have traveled to the UK while using false names.
The two men have been charged with conspiracy to murder Sergei Skripal; the attempted murder of Sergei Skripal, his daughter Yulia Skripal, and police officer Nick Bailey; a violation of the Chemical Weapons Act; and causing grievous bodily harm with intent to Yulia Skripal and Bailey.
Because the Russian constitution does not allow for the extradition of its own citizens, the British government will not apply for extradition, according to Sue Hemming, the Director of Legal Services at the Crown Prosecution Service.
"We have, however, obtained a European Arrest Warrant which means that if either man travels to a country where an EAW is valid, they will be arrested and face extradition on these charges for which there is no statute of limitations," Hemming said.
Britain will also ask the international police organization Interpol to issue a so-called Red Notice, which would call on member states to arrest the two men. Such a notice would make it difficult for them to travel outside Russia.
Responding to Wednesday's news, the Russian Foreign Ministry said the names and photos released by the UK "tell us nothing," according to Interfax. The ministry denied Russia's involvement and described the charges as a "manipulation."
The incident happened in March when former Russian double agent Sergei Skripal and his daughter were poisoned with a nerve agent in Salisbury, leaving them in critical condition and setting off a diplomatic crisis. The British government accused Russia of carrying out the attack with the nerve agent Novichok, but Moscow has strongly denied any involvement.
Also on Wednesday, British police revealed that they have now linked the poisoning of the Skripals to the Novichok poisoning in nearby Amesbury, which resulted in the death of 44-year-old Dawn Sturgess. Her partner, 48-year-old Charlie Rowley, became seriously ill.
"We do not believe Dawn and Charlie were deliberately targeted, but became victims as a result of the recklessness in which such a toxic nerve agent was disposed of," said Neil Basu, head of Counter Terrorism Policing. It is believed that they fell ill after Rowley found a discarded bottle of perfume and gave it to his girlfriend.
Wednesday's charges, however, are not in relation to the deadly incident in Amesbury in late June. "We continue to liaise with the Crown Prosecution Service regarding the poisoning of Dawn and Charlie," Basu said.
Anyone who has seen Petrov or Boshirov is asked to call British police at 0800 789 321 or send an email to [email protected]. "We would like to hear from anyone who knows them," Basu said.