Florida Amber Alert: 2 children missing from Live Oak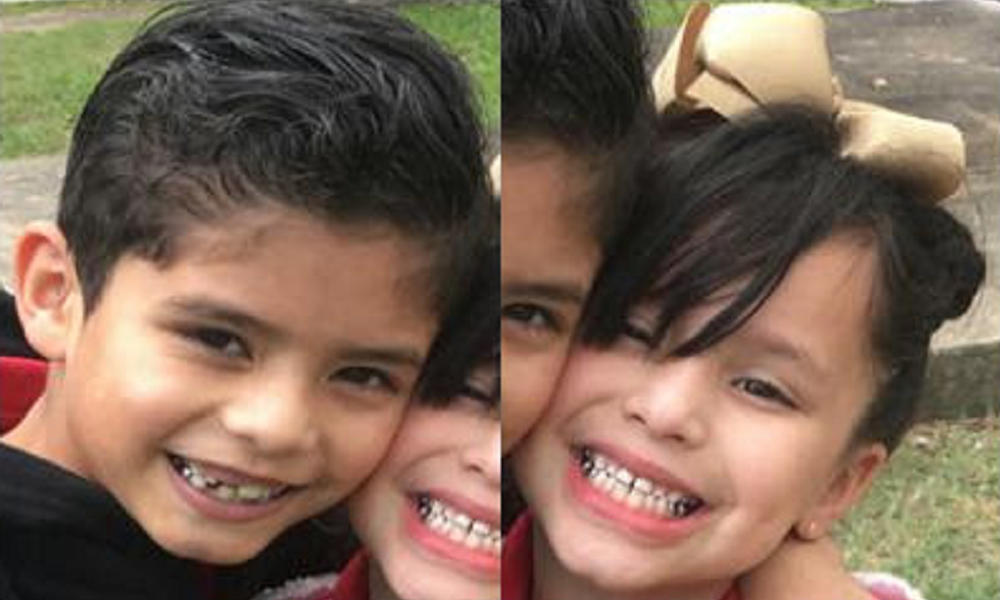 UPDATE: The amber alert has been canceled.
A Florida Amber Alert has been issued for Brian Mejias and Gabriela Mejias after they were reported missing from Live Oak in Suwannee County, local officials say. Anyone with information is urged to call 911 immediately.
The incident happened on Thursday when Brian and Gabriela were allegedly taken from the 900 block of Ohio Avenue North in Live Oak, according to the amber alert. It provided no specific details about the circumstances of their apparent abduction.
Suspect information is not available, but the children are believed to have been taken in a black Toyota Camry with a Texas license plate. "They may be traveling West towards Texas or West towards Madison, Florida," the amber alert said.
This vehicle is possibly traveling in a caravan of three vehicles: one is a grey, Chevy Tahoe or Suburban with lightly tinted windows and the other one is a beige Chevy Tahoe or Suburban. The third is possibly occupied by a man named Melecio and a woman named Alexia.
In addition to the children, the caravan may be carrying up to 13 people.
Brian is described as a 7-year-old Hispanic male with short black hair and brown eyes, standing 4 feet tall and weighing 43 pounds. He is missing teeth on the top right and has a scar below his hairline on the right side of his forehead. He was last seen wearing a red shirt and blue jean shorts.
Gabriela is a 6-year-old Hispanic female with long black hair past her waist and brown eyes, standing 3 feet tall and weighing 36 pounds. She has noticeable dimples and all her teeth are crowned expect the front four. She was last seen wearing a pink dress.
Anyone who sees the suspect or the victim is urged to call 911 immediately, or call the Suwannee County Sheriff's Office at 386-362-2222 if you have any other information that could help investigators.