Germany won't send arms to Saudi Arabia under 'current circumstances'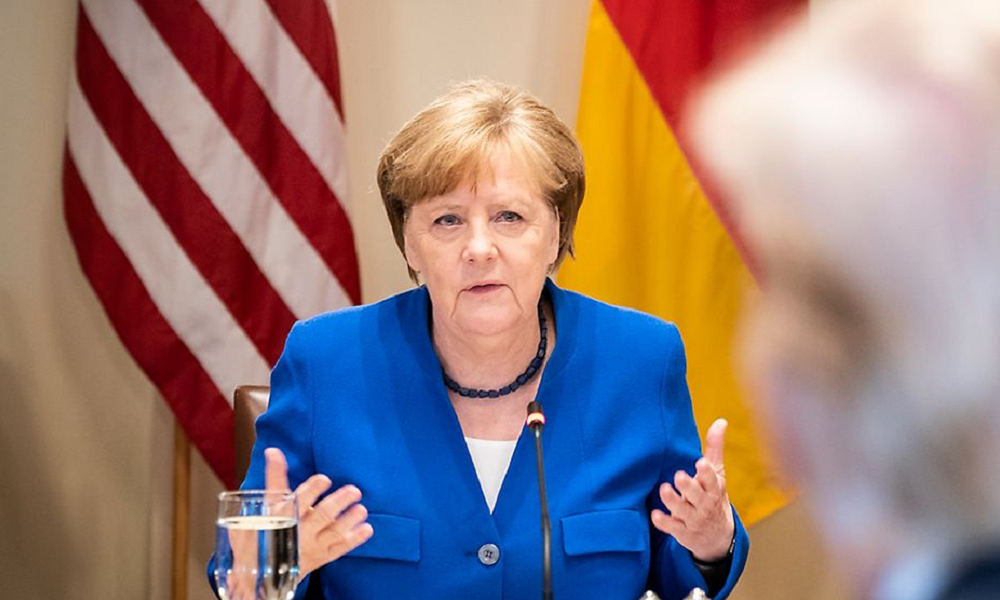 Germany will not export weapons to Saudi Arabia while questions remain about the killing of journalist Jamal Khashoggi, German Chancellor Angela Merkel said on Sunday.
"There is an urgent need to clarify what happened. We are far from this having been cleared up and those responsible held to account," Merkel said, as quoted by the Reuters news agency.
"As far as arms exports are concerned, those can't take place in the current circumstances," she said. Her comments came just hours after Foreign Minister Heiko Maas and other politicians from her party called for an end to arms exports to Saudi Arabia.
Saudi Arabia is Germany's second-best arms customer, according to Deutsche Welle. The broadcaster reported earlier this week that Germany has approved more than €400 million ($461 million) in arms exports to the kingdom for this year alone.
Saudi Arabia faces international pressure over the killing of Khashoggi, a prominent journalist who was critical of the royal family. He was killed earlier this month at the Saudi consulate in Istanbul, but the exact circumstances remain unclear.
The Turkish government claims that a Saudi team was sent to murder Khashoggi, who was going to the consulate to obtain documents for his wedding. Saudi Arabia has denied that, claiming that he was the victim of a "rogue operation" which had not been sanctioned by the government.