Shooting at Bell Tower Shops in Fort Myers, Florida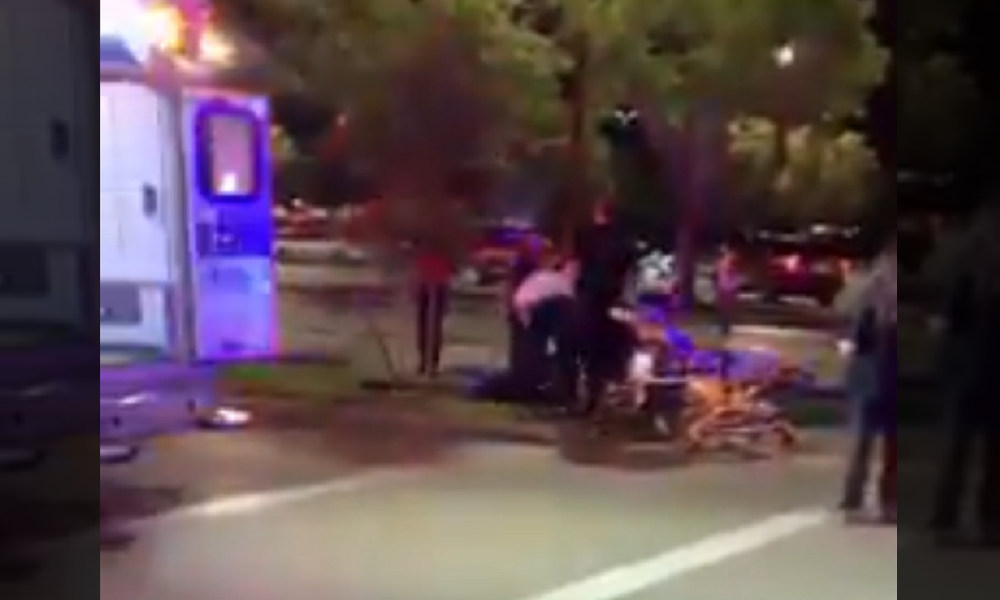 UPDATE: Two people were killed and 2 others were injured, officials say.
Police and other emergency services in Florida are responding to a shooting with multiple victims at Bell Tower Shops in Fort Myers, officials and witnesses say. At least 1 person has been killed.
The incident happened at about 9:30 p.m. ET on Tuesday when officers were called to reports of an active shooter in the parking lot near Society and TGI Fridays. Witnesses reported hearing multiple gunshots.
According to initial reports, at least 2 people have been shot, but police have yet to confirm the exact number of victims and their conditions. One body was seen near Bed, Bath & Beyond.
A large number of emergency services are at the scene.
One man told News-Press that he was sitting outside the Cru restaurant when he heard shots being fired. He said employees rushed people inside and locked the doors.
One witness said on Twitter that she heard at least 20 to 30 shots being fired. "We hear screaming and sirens. We are hiding in the bathroom," she said.
Tuesday's shooting happened about 30 minutes after the mall was scheduled to close. The area of the mall has been blocked by police while officers investigate. No arrests have been made.
We're working to gather more information.
This is a breaking news alert. Please check back or follow @BNONews on Twitter as details become available. If you want to receive breaking news alerts by email, click here to sign up. You can also like us on Facebook by clicking here.
Police investigating shooting at Bell Tower Shops in south Fort Myers https://t.co/L5PBvuPRWN pic.twitter.com/rFa2kwvqDk

— The News-Press (@TheNewsPress) October 10, 2018
BREAKING: Multiple shots fired at Bell Tower Shops. Working to confirm number of victims. Count on NBC-2 for the latest updates. pic.twitter.com/bKRKN3x785

— Nestor Montoya (@NMontoyaNews) October 10, 2018