Wave of bomb threats hits the United States and Canada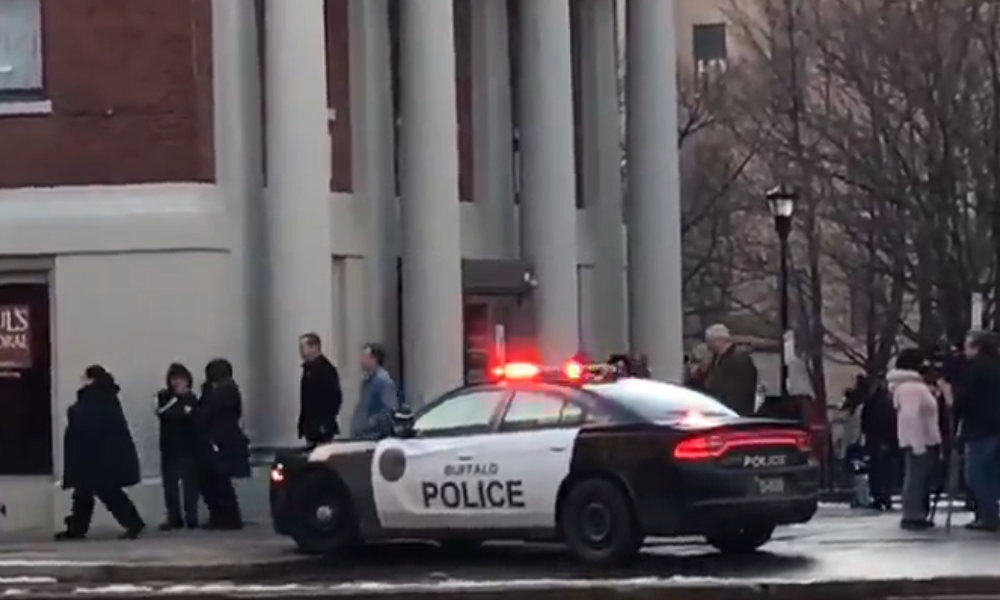 A wave of bomb threats has hit hundreds of locations across the United States and Canada, causing evacuations at many places, officials and witnesses say. The threats are believed to be a hoax.
The incidents began at about 1 p.m. ET on Thursday when emails were sent to businesses, schools, government offices, and other locations. It claims that a bomb was placed in the building and orders them to pay $20,000.
"My mercenary has carried the bomb into the building where your business is conducted," one email said. "My recruited person is watching the situation around the building. If he notices any suspicious activity, panic or cops the device will be blown up."
"I can call off my man if you make a transfer 20'000 usd is the price for your safety and business. Transfer it to me in Bitcoin and I assure that I have to withdraw my mercenary and the bomb will not detonate. But do not try to deceive me," the email continues.
It adds: "You have to solve problems with the transaction by the end of the working day. If the working day is over and people start leaving the building the bomb will explode. Nothing personal this is just a business."
Hundreds locations across the U.S. were evacuated as a precaution, and police were called to investigate. A survey of 10 cities showed at least 180 incidents, including 36 in San Diego, more than 30 in New York City, and about 20 in San Francisco.
"It is believed that these emails are originating outside the country, and are merely an opportunity to try to solicit money," police in Grand Rapids, Michigan, said. "We have found no validity to any of the threats reported so far, and therefore, do not believe that there is any cause for alarm or elevated threat level."
The FBI said its agents were in touch with law enforcement partners to provide assistance. "As always, we encourage the public to remain vigilant and to promptly report suspicious activities which could represent a threat to public safety," the agency said in a statement.
It's unknown how many emails may have been sent, but threats were also received at dozens of locations across Canada. One email caused an evacuation at the King Subway Station in Toronto. Nothing was found.
This is the email that has caused evacuations and lockdowns at dozens of locations across the United States https://t.co/SLgMzr0mQO pic.twitter.com/Mr9XGyou1k

— BNO News (@BNONews) December 13, 2018