Mexican Governor Martha Erika Alonso killed in helicopter crash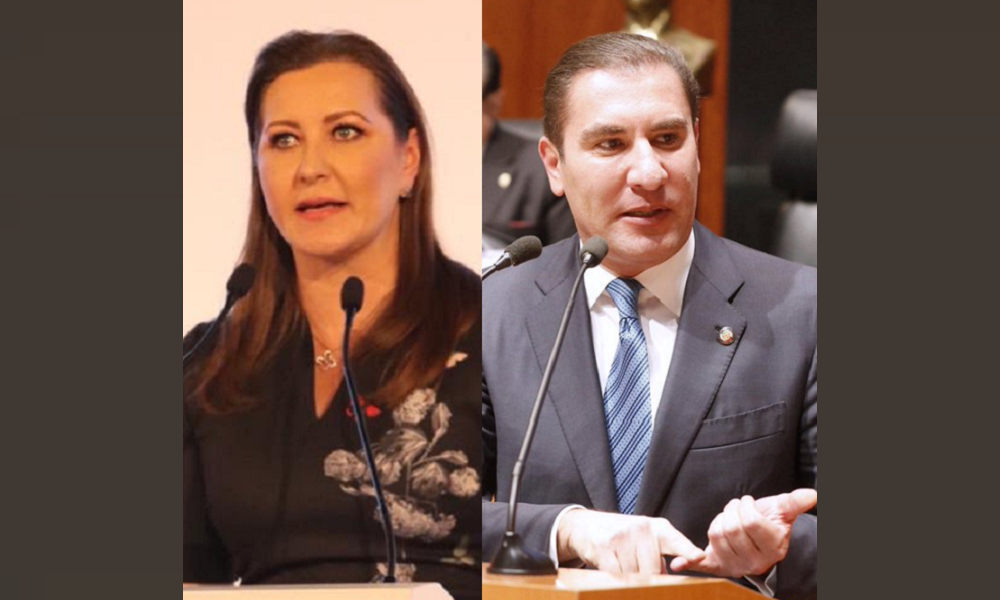 A helicopter carrying Mexican Governor Martha Erika Alonso and her husband, Senator Rafael Moreno Valle, has crashed in central Mexico, officials say. There are no survivors.
The accident happened on late Monday afternoon when the aircraft went down in a field near Huejotzingo, about 17 kilometers (11 miles) northwest of Puebla, the capital of the state that carries the same name.
Footage from the crash site shows that the aircraft was completely destroyed, and a small fire was burning at the scene. The cause of the crash was not immediately known.
The helicopter had taken off from Puebla International Airport and crashed in a field just moments later. A total of 5 people were on board, including 2 pilots and 3 passengers.
Erika Alonso took office less than 2 weeks ago, making her the first female governor of Puebla. It followed a controversial election that was marred by allegations of fraud, but an electoral tribunal ruled in her favor.
Her husband served as Governor of Puebla from 2011 until 2017, and took office as senator in September. Both he and his wife were members of the opposition NAP party.
Responding to the news, President Andrés Manuel López Obrador offered his condolences to the families of the victims. "As an authority, I assume the commitment to investigate the causes, to tell the truth about what happened and act accordingly," he said on Twitter.
Mueren en accidente aéreo la Gobernadora Martha Érika Alonso y su esposo el Senador Rafael Moreno Valle (Foto: especial) pic.twitter.com/47vA6yDQKE

— EL NORTE (@elnorte) December 24, 2018
Arriba unidad forense de la Fiscalía General del Estado de Puebla a terrenos donde cayó helicóptero donde viajaba Martha Erika Alonso y el senador Rafael Moreno Valle https://t.co/a2Mr9iUw60

? Pedro Alonso / @elsolde_mexico pic.twitter.com/PlINKTRGkA

— El Sol de México (@elsolde_mexico) December 24, 2018