Strong earthquake hits Venezuela, felt in Valencia and Caracas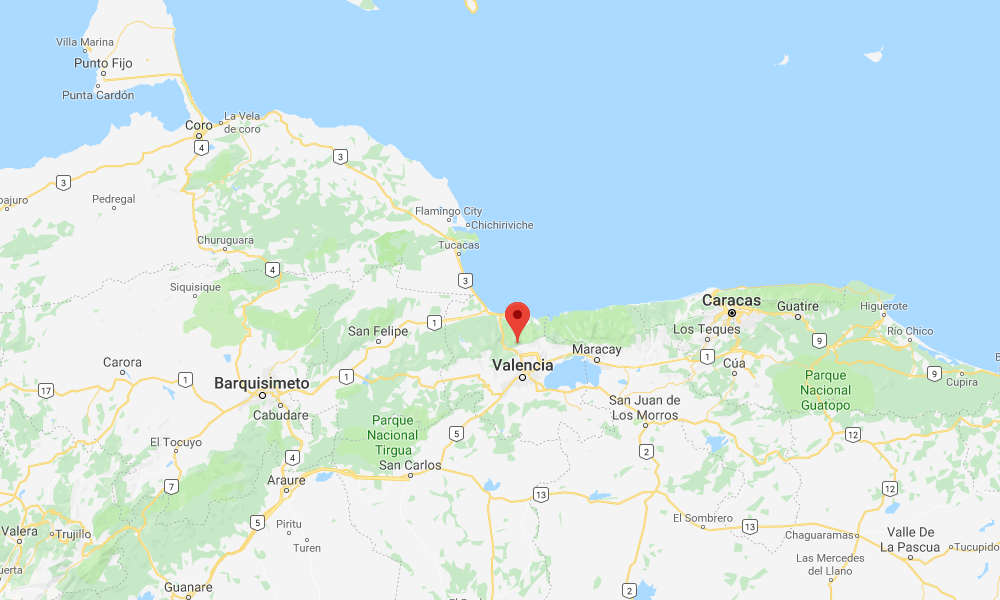 A strong earthquake with a preliminary magnitude of 5.5 has struck northwest Venezuela, with shaking felt in Valencia, Caracas, Barquisimeto, and neighboring Colombia, officials say.
The tremor, which struck at 4:59 a.m. on Thursday, was centered about 5 kilometers northeast of San Diego, 15 kilometers west of San Joaquín, or 17 kilometers northeast of Valencia.
The U.S. Geological Survey (USGS) said the earthquake had a preliminary magnitude of 5.5. It struck at a depth of 10 kilometers, making it a very shallow earthquake.
Shaking was widely felt across the region, waking up many people, especially in San Diego and Valencia. Some buildings in nearby cities, including Caracas, were evacuated as a precaution.
"It felt very strong. Noisy and long," one resident near the epicenter told EMSC. An aftershock, which measured 5.0, struck about 25 minutes later, at 5:24 a.m.
Computer models from the USGS estimate that up to 6 million people may have felt the earthquake, including 1.1 million people who could have experienced "strong" to "very strong" shaking.
There were no immediate reports of serious damage or casualties.
Breaking: Some have evacuated buildings in Caracas after an earthquake was felt several minutes ago. pic.twitter.com/W8lNoaAto0

— Cody Weddle (@coweddle) December 27, 2018