Powerful 7.4-magnitude earthquake hits off Russia's Far East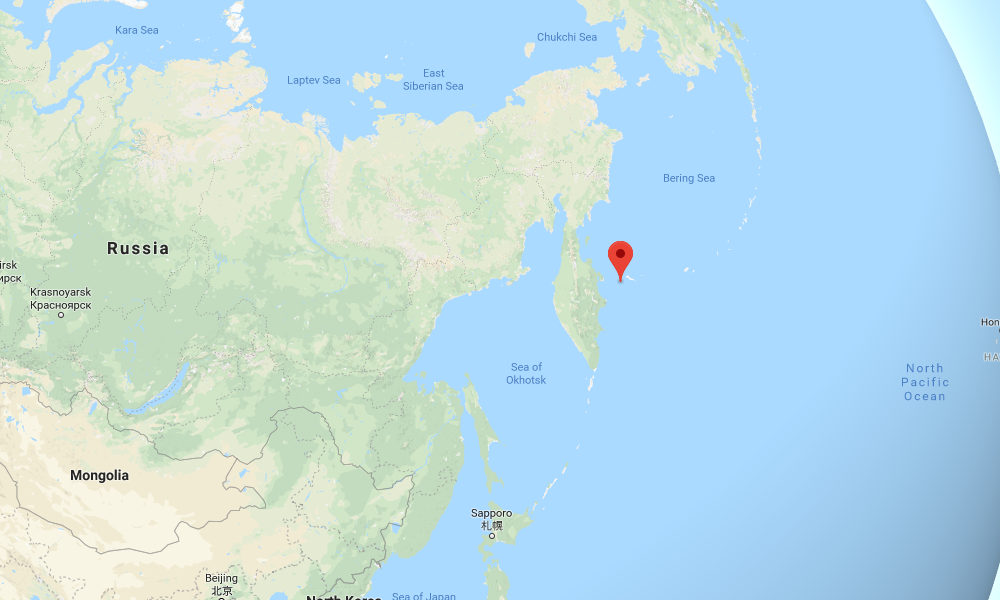 A powerful earthquake with a preliminary magnitude of 7.4 has struck the Pacific Ocean off Russia's Kamchatka Peninsula, briefly causing a tsunami alert, officials say. There are no reports of serious damage.
The earthquake, which struck at 5:01 a.m. on Friday, was centered about 82 kilometers (51 miles) west of Nikolskoye on Bering Island, or 188 kilometers (117 miles) northwest of Ust-Kamchatsk on the peninsula.
The U.S. Geological Survey (USGS) said Friday's tremor had a preliminary magnitude of 7.4. It struck about 9.6 kilometers (5.9 miles) below the seabed, making it a very shallow earthquake.
The Pacific Tsunami Warning issued a tsunami alert for Russia's Far East, warning that hazardous waves were possible for coastlines within 300 kilometers (186 miles) of the earthquake epicenter. It was canceled less than 2 hours later and no tsunami waves were reported.
Damage from the earthquake itself is unlikely because it was centered in the ocean and well away from land. An estimated 15,000 people may have felt light to moderate shaking, according to computer models from the U.S. Geological Survey.
Russia's Emergencies Ministry said rescue workers were carrying out an inspection of important buildings in local communities, but there were no immediate reports of serious damage or injuries.